Jump rope workouts are a fun way to improve your cardiovascular fitness, work multiple muscle groups, and burn calories efficiently.
But using a jump rope indoors isn't always practical, so we've found some of the best cordless jump ropes.
Why Use a Cordless Jump Rope?
When you're doing cardio workouts at home, you may not have enough space to safely swing a jump rope.
A cordless jump rope is a great alternative if you have low ceilings or limited space — or if you're worried about smashing light bulbs, knocking picture frames off walls, damaging your furniture, or spooking your pets.
Plus, while you're still learning how to jump rope, cordless jump ropes let you practice your fancy footwork without getting tangled up in the rope.
You can also find hybrid ropes, which give you the option of going cordless or adding a cord as you start getting better at jumping rope.
And because cordless jump ropes are super-portable, you can also use them for outdoor workouts or stash one in your desk to sneak in a few minutes of cardio during the workday.
When shopping for the best cordless jump ropes, what should you look for?
Basic models will do the trick, but you'll also find cordless jump ropes with bells and whistles like activity trackers and LED displays.
When choosing your handle style and weight, you'll find a range of options, but it mostly comes down to personal preference.
Ready to give it a try? Here are 8 picks for the best cordless jump ropes.
1. APLUGTEK Weighted Ropeless Skipping Rope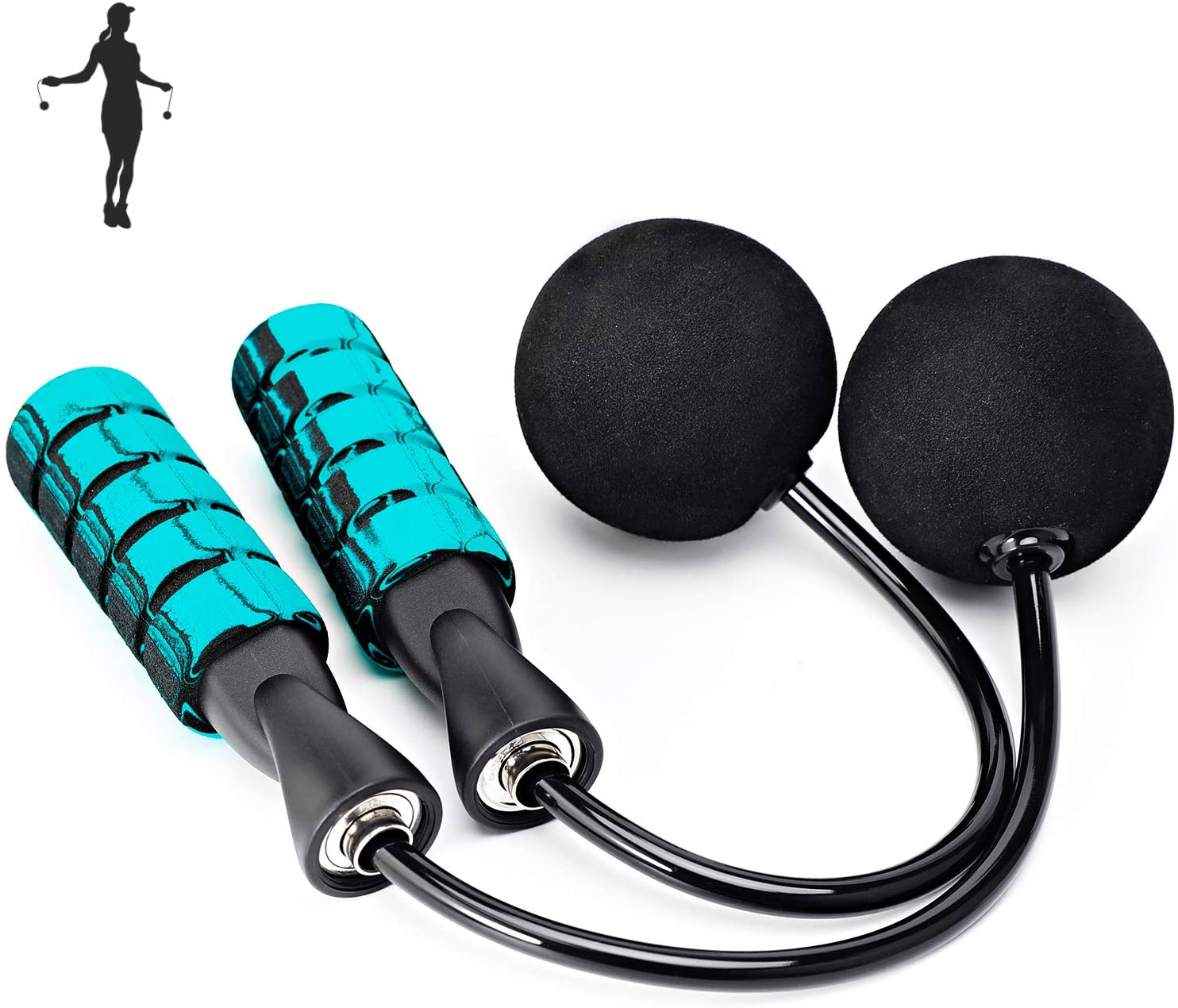 This a great entry-level option for trying out ropeless skipping.
It offers a solid EVA ball (ethylene-vinyl acetate is a soft, rubber-like material), as well as comfy memory foam cushioned handles and high-quality ball bearings for smooth turning.
Get it at Amazon.
2. GoxRunx Ropeless Jump Rope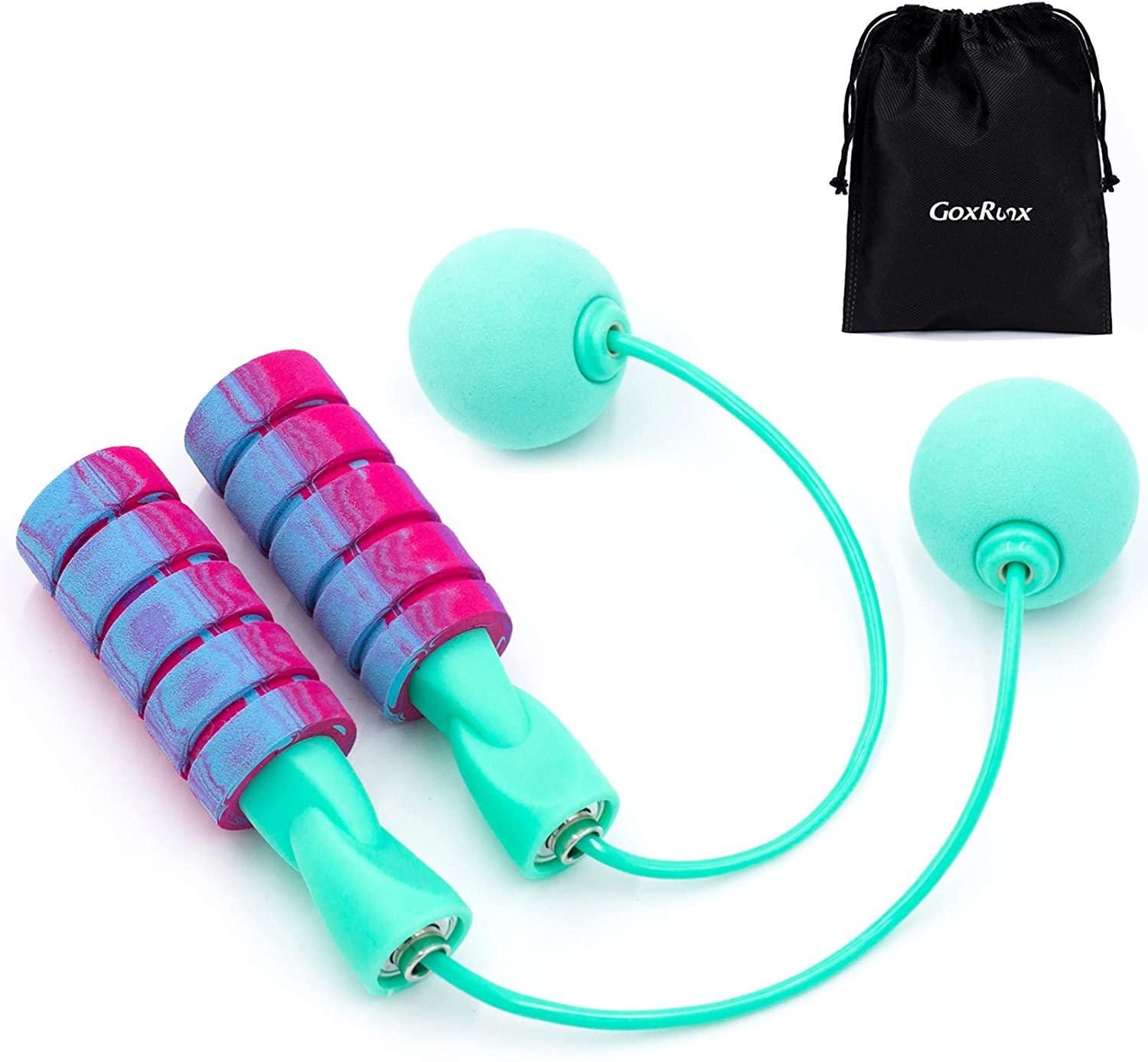 This brightly-colored, sporty option has threaded foam handles which are good for grip and breathability.
High-quality ball bearings allow it to spin easily, and it's available in two weighted ball options: a lighter 50mm ball (better for speed) and a heavier 70mm ball.
Get it at Amazon.
3. BNT Cordless Jump Rope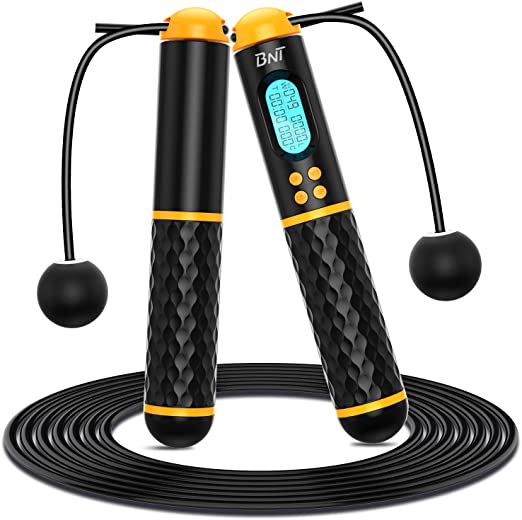 This versatile rope has weighted, anti-slip handles with an integrated digital display to help you keep track of your skip count, workout length, and calories burned.
Its hybrid design works with or without an adjustable-length cord, allowing you to go cordless when necessary.
Get it at Amazon.
4. DETUCK Digital Jump Rope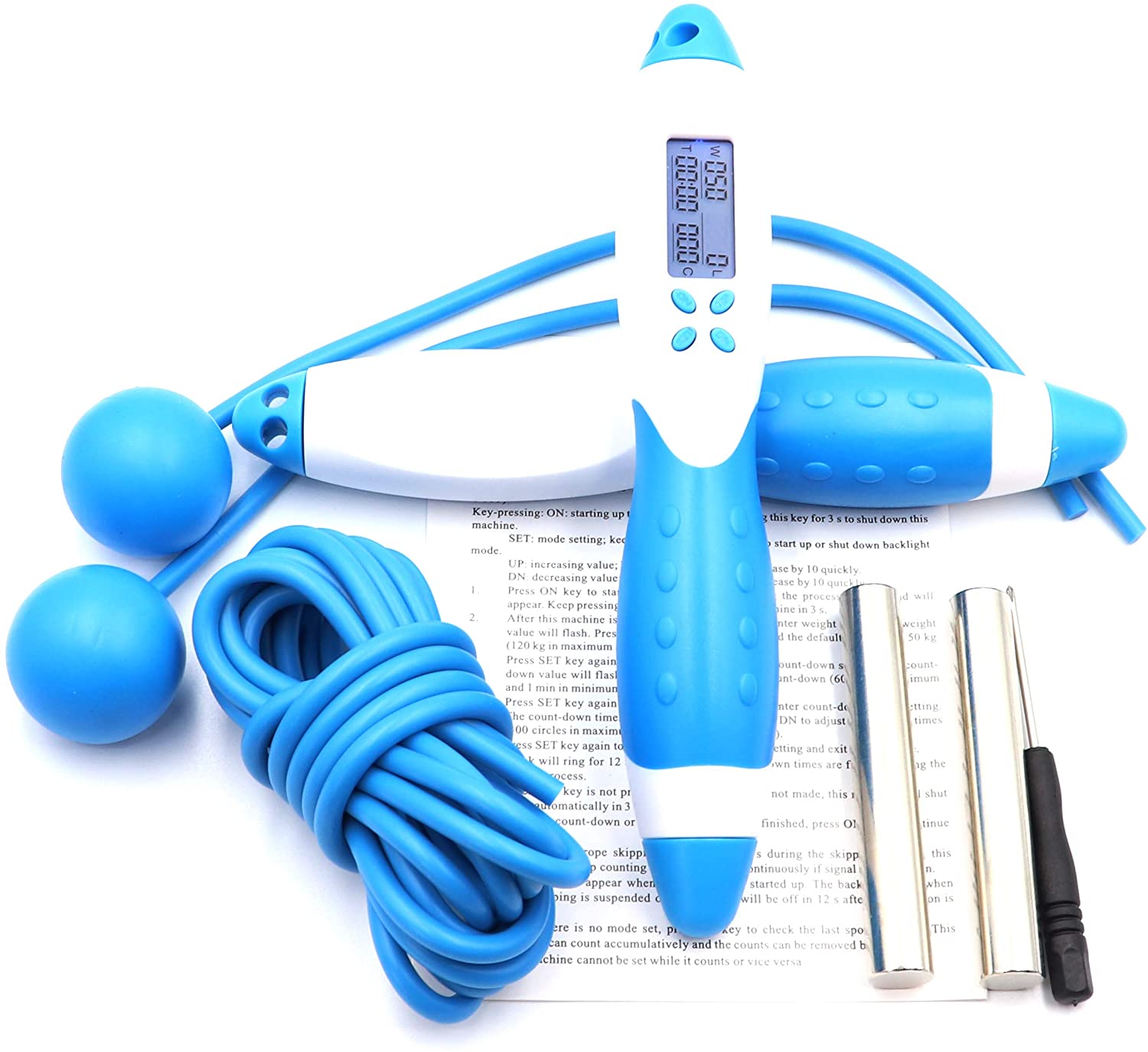 You can use the traditional, 9.8-foot rope or the 9.4-inch, cordless attachments on this digital jump rope with an LCD display for activity tracking.
It also has 2.3-ounce iron inserts you can add to the handles for extra heft.
Get it at Amazon.
5. Redify Weighted Cordless Jump Rope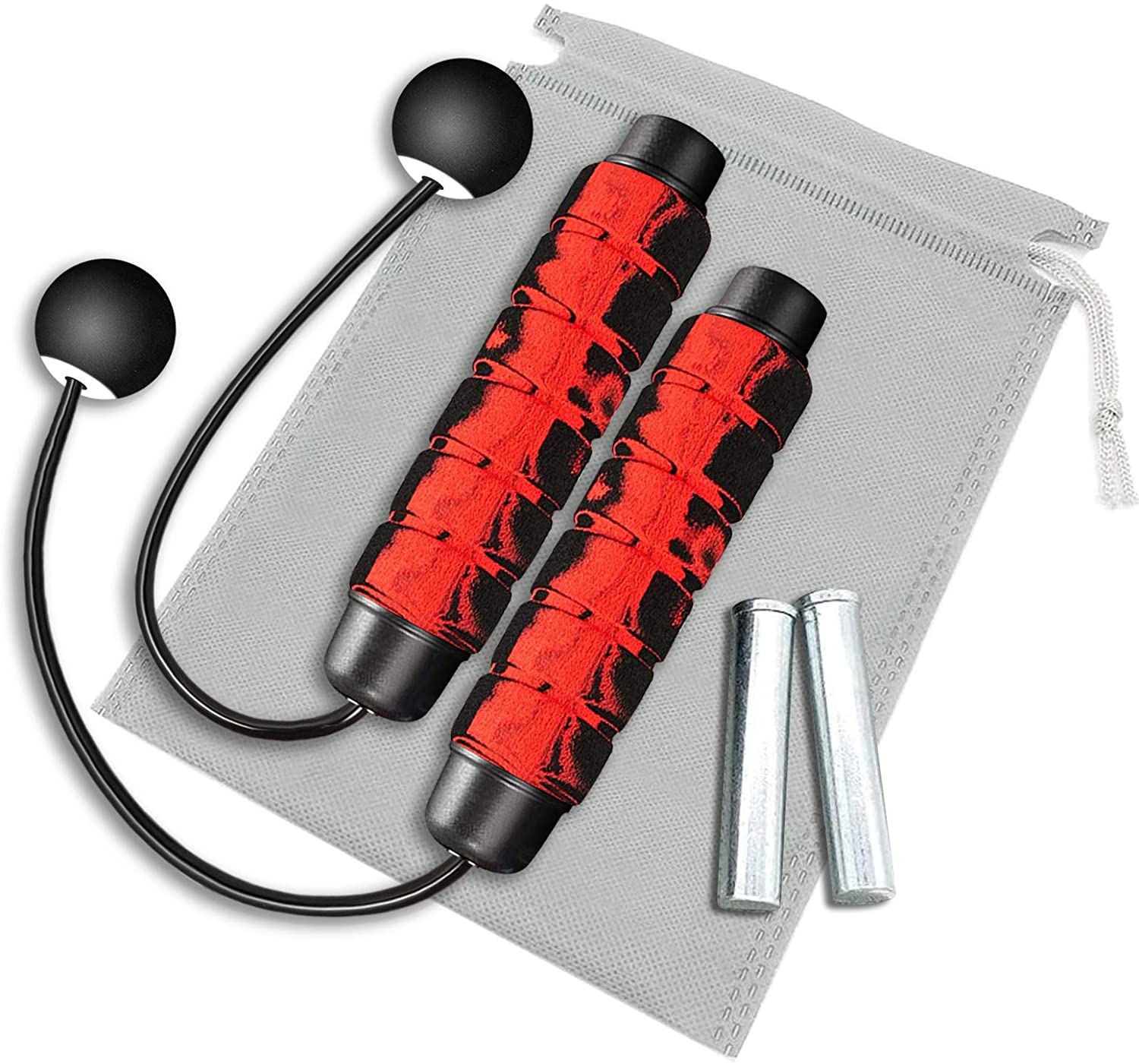 With a streamlined carry pouch for the handles and optional weights, you can easily stash this low-profile bundle in your backpack, handbag, or gym bag.
The lightweight silicone cordless balls are a great option for beginners.
Get it at Amazon.
6. Wastou Digital Cordless Jump Rope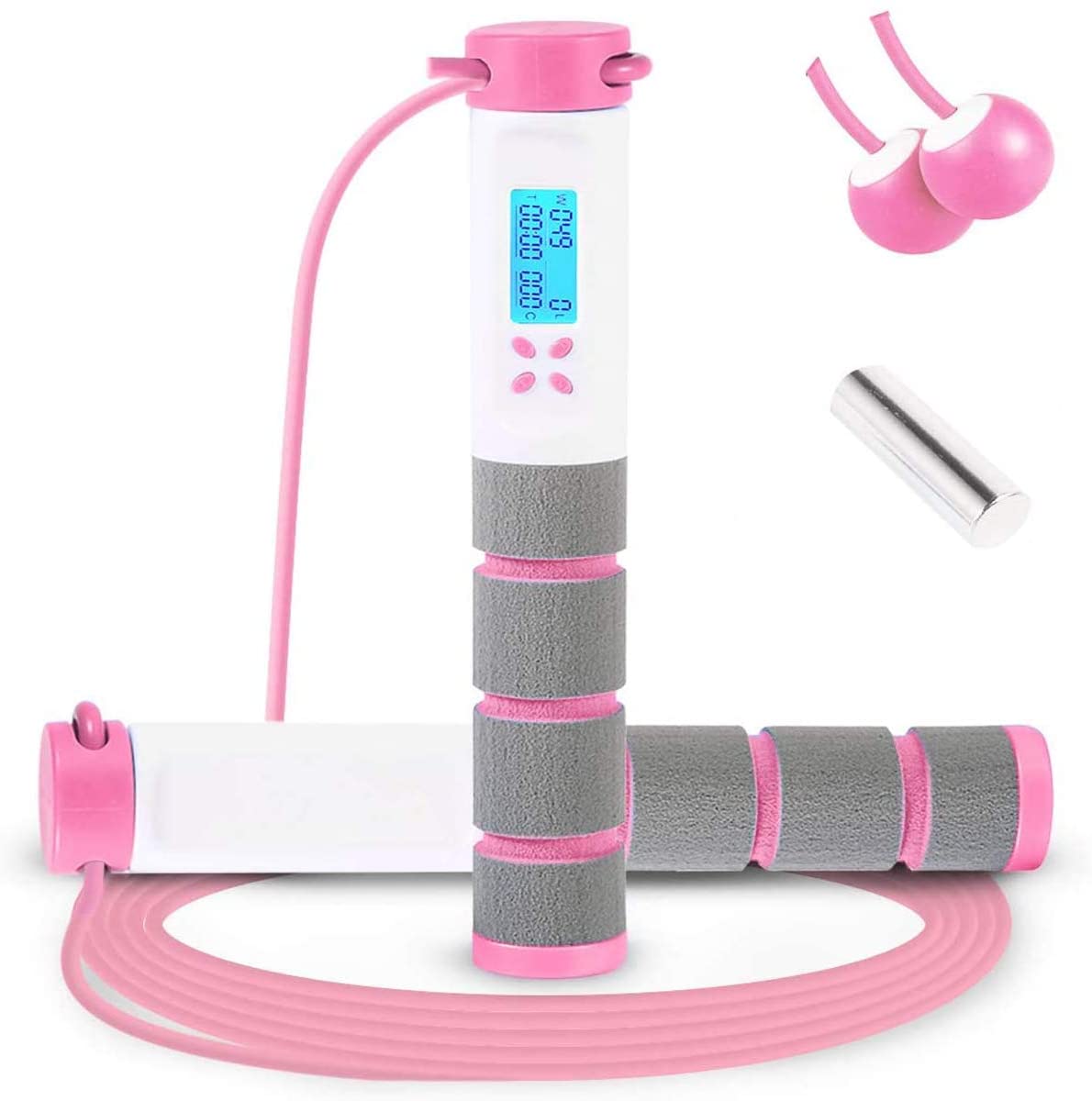 This weighted cordless jump rope provides not only a fierce workout but also portability when you need to take it to the gym and beyond.
This model features magnetron sensing technology, precise measurements, accurate tracking with counter, and ergonomic handles for an all-in-one fitness experience.
Get it on Amazon.
7. Benvo Weighted Ropeless Jump Rope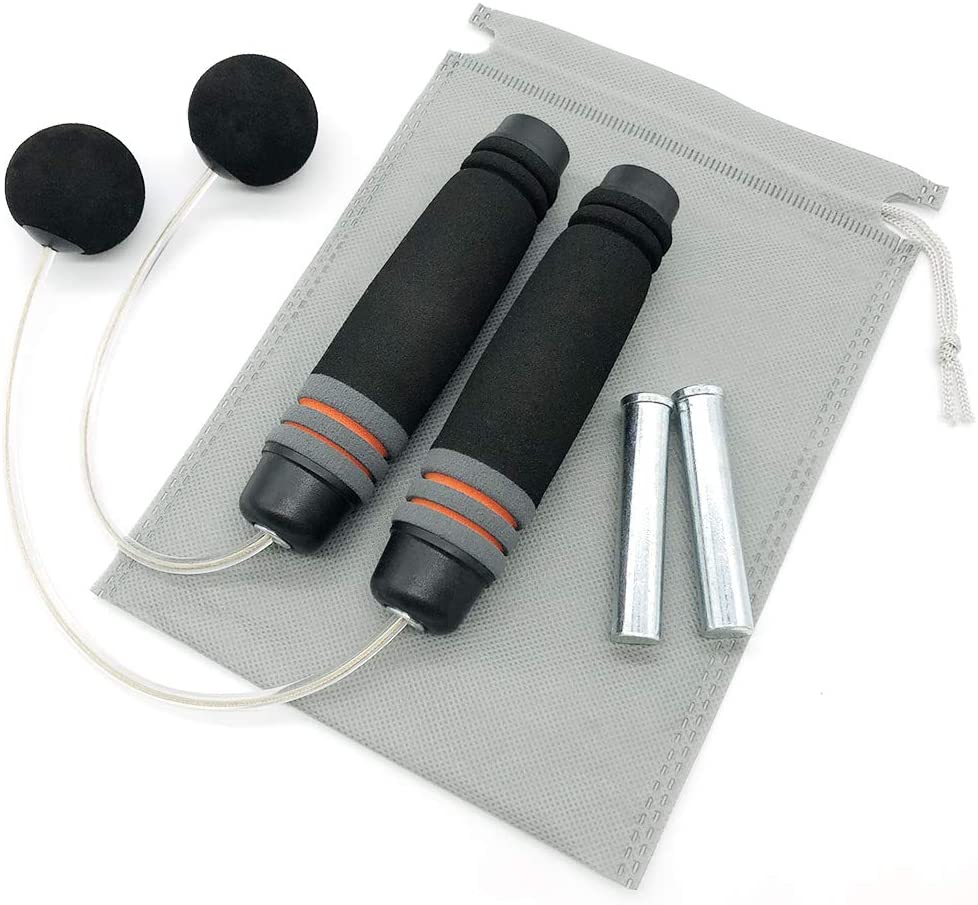 This cordless jump rope has industrial-grade steel tips and ball bearings for fast and seamless swings, making it one of the best cordless jump ropes for HIIT workouts.
The elastic sponge handles feel natural in your hands, and you can also adjust the length of the ropes and the weight of the handles.
Get it at Amazon.
8. Guteauto Weighted Cordless Jump Rope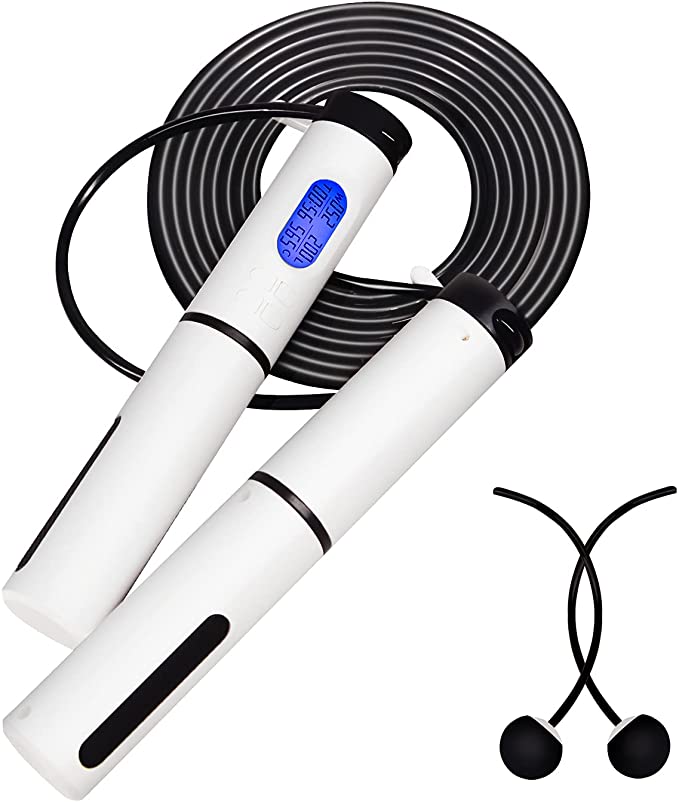 This jump rope with weighted handles offers two modes: rope and cordless.
The cordless ball offers a competitive 13-inch length and also comes with a light-up smart counter to record your weight, loops, time spent, target training laps, and calories burned.
Get it on Amazon.