Whether you're an avid hiker or just starting to hit the trails, hiking is a great way to commune with nature while getting a solid cardio workout.
But without the proper hiking gear, "roughing it" can take on a whole new meaning.
A quality pair of hiking boots can help you avoid ending your hike with blisters and sore feet.
So how can you find the best hiking boots for you? Here's what you need to know.
What to Look for in a Hiking Boot
"Beyond getting the fit right, there are a few features consumers will want to think about," says Paul Ronto, director of digital content (and hiking expert) at RunRepeat.
When choosing a hiking boot, it's important to consider the location, weather, and terrain so that you can select the right boot for those conditions.
For example, do you want your hiking boots to be waterproof for wet terrain or breathable for a trek through the desert?
"Boots with Gore-Tex linings are great [for wet terrain]," Ronto says. "But on a dry desert hike, they can lead to sweaty feet, which can lead to blisters and other issues."
You'll also want to factor in ankle height depending on your desired level of support, Ronto says.
And don't forget to take into account the necessary break-in time if you're planning an upcoming trip.
Here are 10 hiking boots to consider for your next outdoor expedition.
Best Hiking Shoes for Problem Feet
If you experience above-average foot pain, these are the best hiking shoes for you.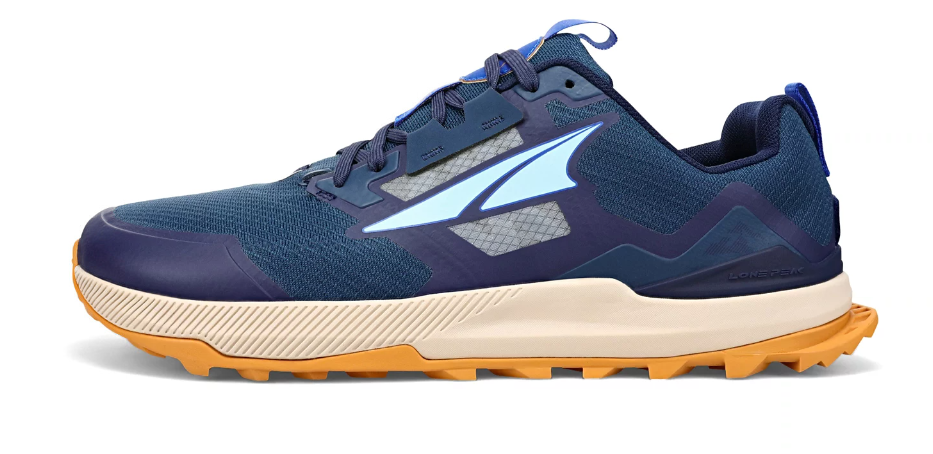 If you are constantly plagued with feet that start to ache after the first couple of miles or toes that always blister, look for a shoe with extra cushion and room, like the Altra Lone Peak 7.
Even though this shoe is technically a trail runner, it can be used for day hikes and even multi-day backpacking treks.
You'll get Altra's go-to, wider toe box that helps give swollen feet extra space. Plus, the Lone Peak line now has Altra EGO™midsole foam.
Along with having extra cushion underfoot and a wider toe box, opt for a sock made with naturally wicking Merino Wool, like Pursuit Hike socks from Swiftwick.
These lightweight and medium-weight options will keep toes dry and help prevent blisters.
2. HOKA ONE ONE Anacapa Mid GTX (Men's/Women's)
HOKA is another brand that caters to those who need the most cushion underfoot.
The Anacapa Mid GTX has the classic super-cush midsole that HOKA shoes are known for (30mm of cushion with a 6mm drop from heel to toe in the men's version), and the extended heel design  helps to smooth impact.
Bonus: The shoes use a waterproof Gore-Tex liner and are built from sustainable materials and also come in a low-cut style.
3. Salomon Predict Hike Mid (Men's/Women's)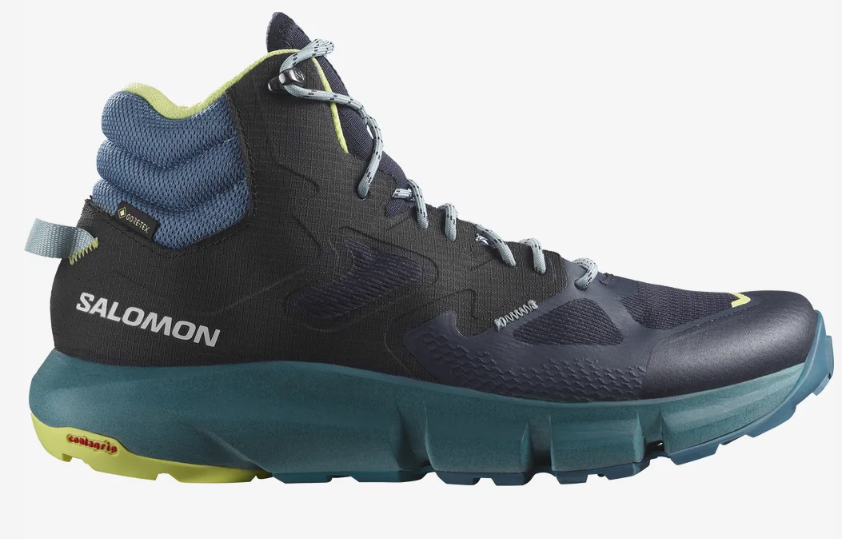 The Salomon Predict Hike Mid differs from the brand's usual rugged-looking boot, but luckily, the change in style provides maximum comfort.
This hiking shoe has plenty of cushion, with mid-level foot protection and lots of flexibility.
That means you've got a boot that isn't too heavy or stiff but still protects your feet!
The Predict also uses Gore-Tex technology for waterproofness and has deep lugs for traction.
Best Waterproof Hiking Shoes
For rainy-day hikes or trails with a water component, opt for these hiking shoes.
4. Keen Ridge Flex Waterproof (Men's/Women's)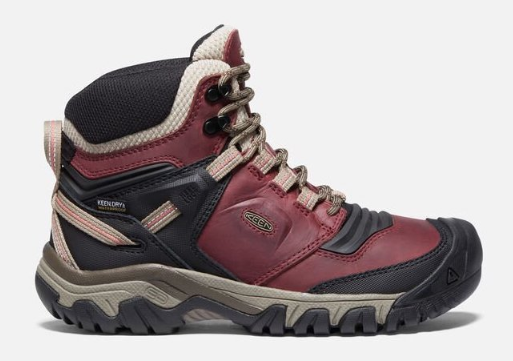 The Ridge Flex collection by Keen is made with waterproof leather and a performance mesh upper, so your socks will stay dry.
These boots are on the heavier side, which can help with overall protection, support, and stability, but that means they'll need a few hikes to break in.
Keen has also added more flexibility near the toes, so you'll see more durability and less cracking on the upper.
The Ridge Flex line is available in both low- and mid-cut styles, and as with most Keen boots, the toe box is a little roomier and thus perfect for wider feet.
5. Salomon X Ultra 4 Gore-Tex (Men's/Women's)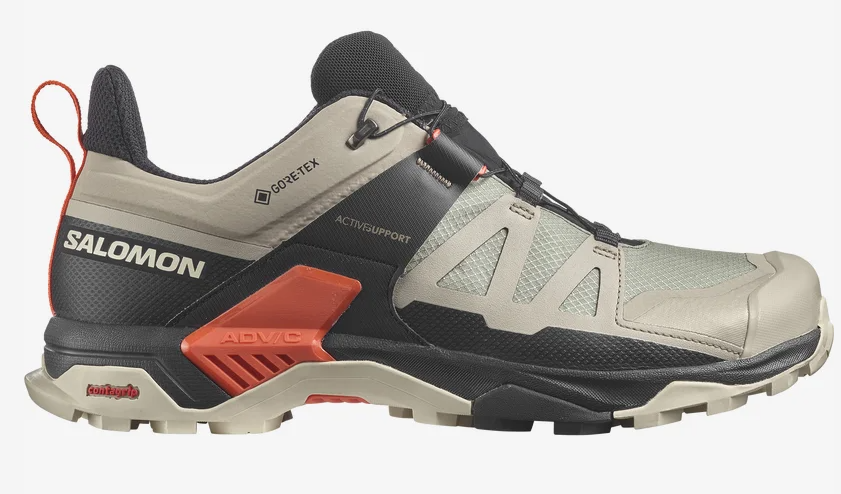 The men's Salomon X Ultra 4 uses Gore-Tex technology to stay dry and still has the lightness of a trail runner.
You'll get structure and traction from these kicks, and they'll support you on day hikes and multi-day treks through technical terrain.
6. Altra Lone Peak ALL-WTHR Mid 2 (Men's/Women's)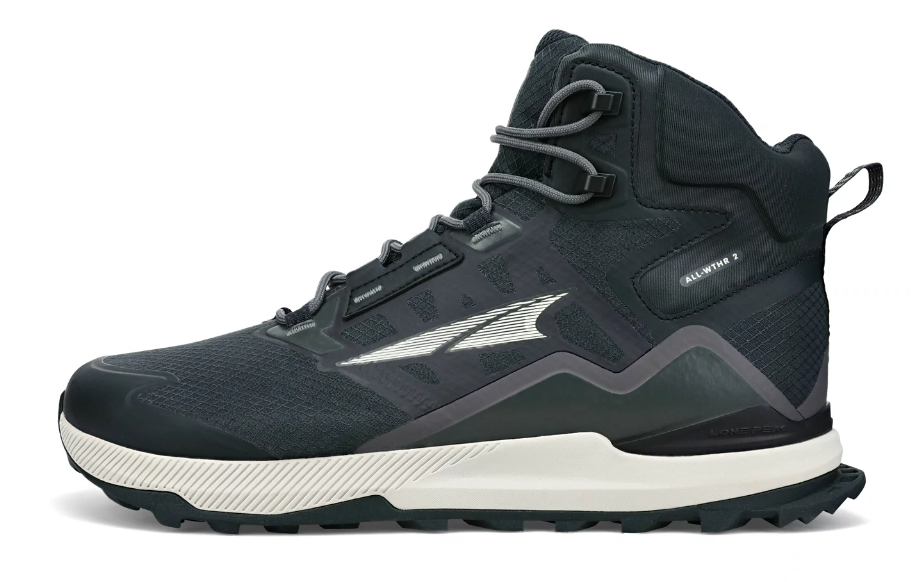 If you've got feet that always ache and a wet trail to tackle, opt for Altra's Lone Peak ALL-WTHR Mid 2.
This high-cut boot has a wide toe box, padded midsole and uses an eVent™ weather-resistant bootie construction to keep feet dry.
Best Day-Hikers
For the casual hiker, we recommend these three shoes.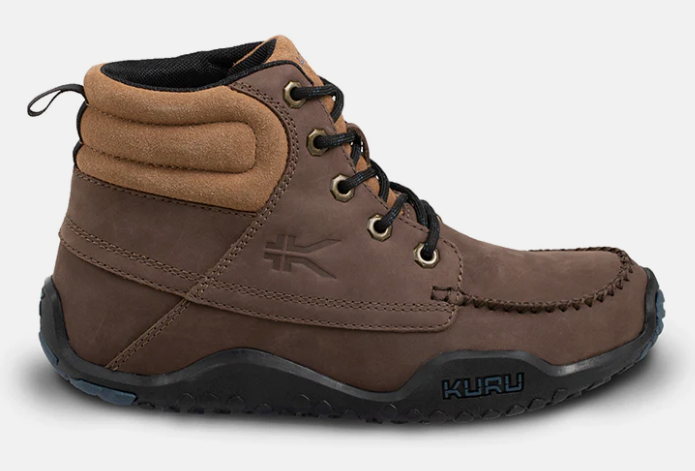 Especially made for plantar fasciitis and other foot problems, Kuru's Quest features three layers of built-in tech, EVA foam for shock-absorbing cushion, responsive tech to protect heels, and contoured, dual-density foam for some serious arch support.
They have a high cuff to keep your ankles from rolling around — and they're stylish with a moccasin-stitched toe!
8. Danner Trail 2650 GTX (Men's/Women's)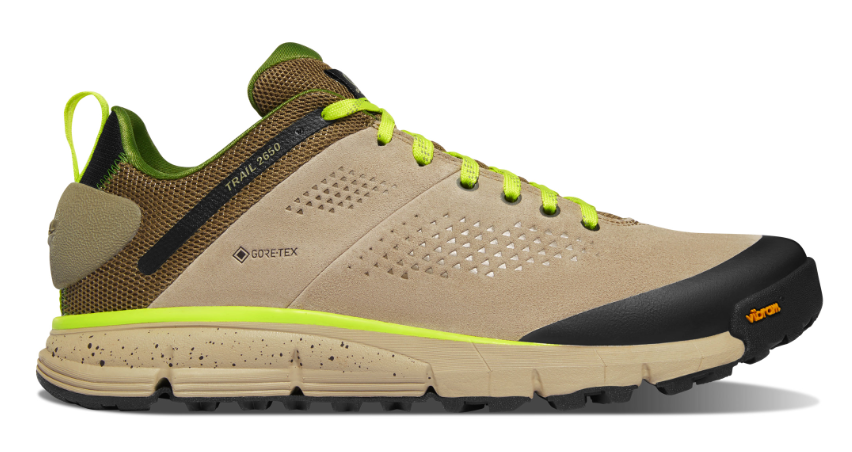 For a hiking shoe that isn't burly and bulky, try the Danner Trail 2650 GTX.
You won't be taking these on multi-day backpacking trips with a heavy pack, but you can definitely sport these on more casual day hikes.
They are 100 percent waterproof with a Gore-Tex liner and have a grippy Vibram outsole.
9. Keen Targhee III Low (Men's/Women's)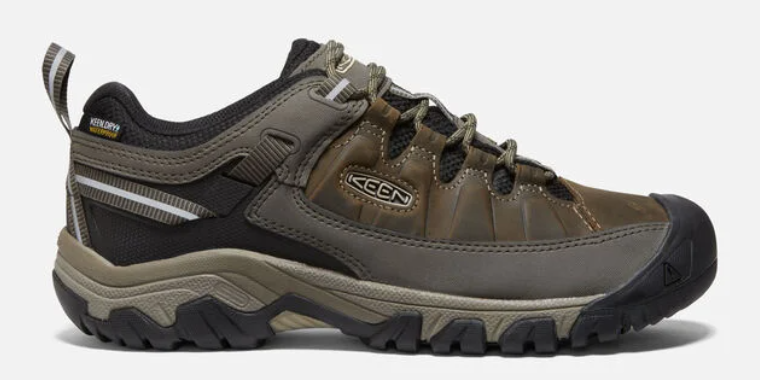 A classic iteration from Keen, the Targhee line is comfortable, stable, and perfect for day-hikes.
With the Targhee III Low version, you'll get added protection from a rugged toe box, no water seeping in with a waterproof, leather, and performance mesh upper, and a comfortable midsole.
It's also available in mid-cut styles and sandals.
Best Long Distance Hikers
For long treks, you'll want shoes that offer supreme support. These are our favorite long-distance hiking books.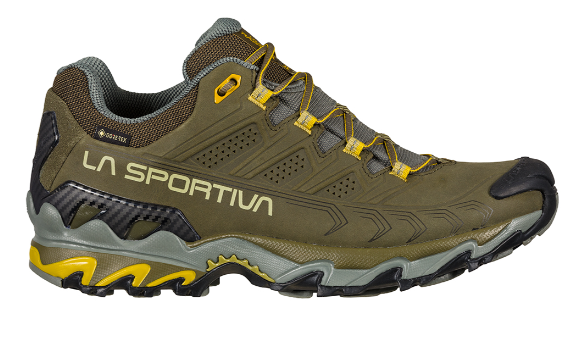 A long-distance hiker doesn't have to mean more bulk and weight.
Instead, opt for sturdy shoes that provide all the support you'll need on epic hikes but are lightweight and comfortable, like the Ultra Raptor II Leather GTX by La Sportiva.
This shoe offers plenty of protection from the elements — it uses a Gore-Tex liner for waterproof abilities yet is still breathable.
Consider this your high-performance, long-distance hiker.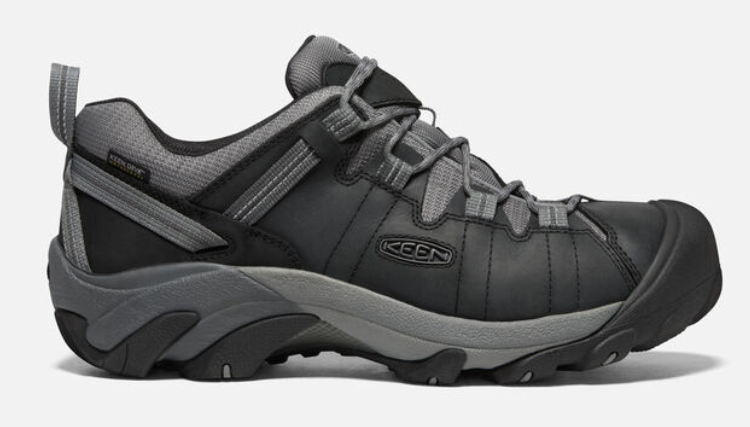 Keen is known for its hearty and dependable hiking boots.
With the waterproof Keen Targhee II, you'll get a supportive, low-cut hiker that can easily hold up to multi-day trips or long miles.
The shoes have a stability shank to help avoid twisting ankles, a luggy outsole for slippery terrain, and metatomical footbed design to support your foot's natural shape and arch.
12. Salewa Mountain Trainer Lite GTX (Men's/Women's)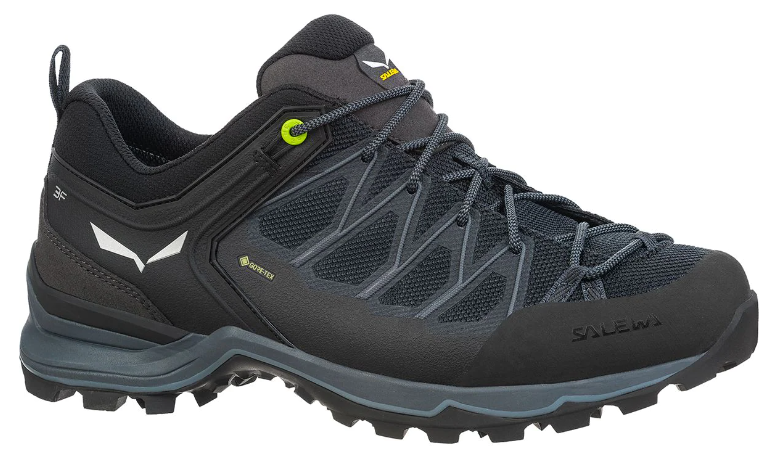 A fan favorite, the Mountain Trainer Lite by Salewa is a durable, steady shoe that can keep you going from the trail to the campsite, even when scrambling.
It has a high level of support and stability, is exceptionally durable yet still flexible. Other features include a Gore-Tex liner, a heel stabilizer, and a rubber toe cap for added protection.
Best Lightweight Hiking Sneakers
Avoid unnecessary weight and bulk with these two hiking sneakers.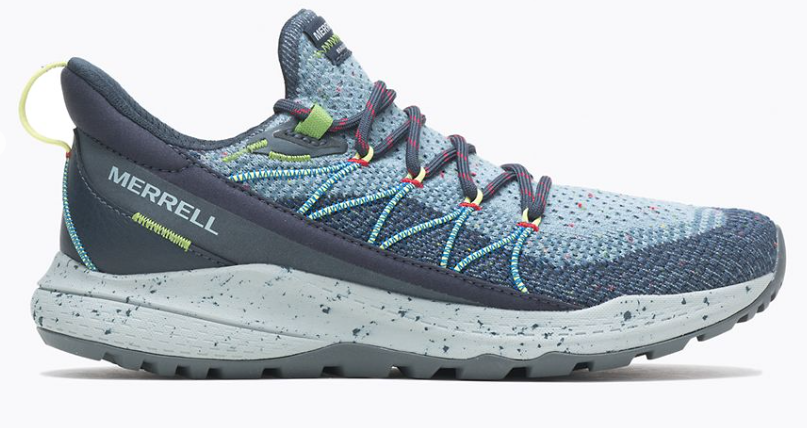 The Bravada by Merrell is a stylish shoe (bright and fun colors!) that also provides the structure and support you'll want from a day hiker.
The fit is more flexible and sleek, like a sneaker, but still provides a comfortable insole, shock-absorbing heel support, and a grippy, rubber outsole.
14. Men's Scarpa Rush GTX (Men's/Women's)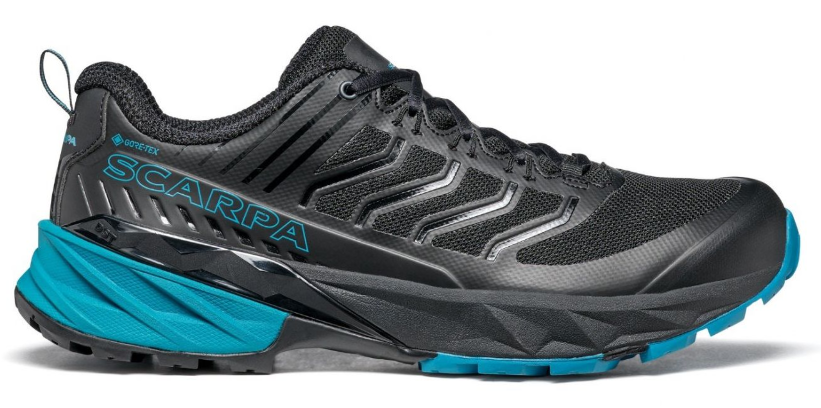 Another run-adjacent shoe is the Rush GTX by Scarpa. These shoes are lightweight and fast with a mesh upper and comfortable support.
Wear these on day hikes, longer miles, and even while running. The Rush Low shoes are also available with waterproof technologies by Gore-Tex.
Best Winter Hiking Boot
For snow-covered trails or for additional warmth, grab one of these two hiking boots.
15. Salomon X Ultra 4 Mid Winter (Men's/Women's)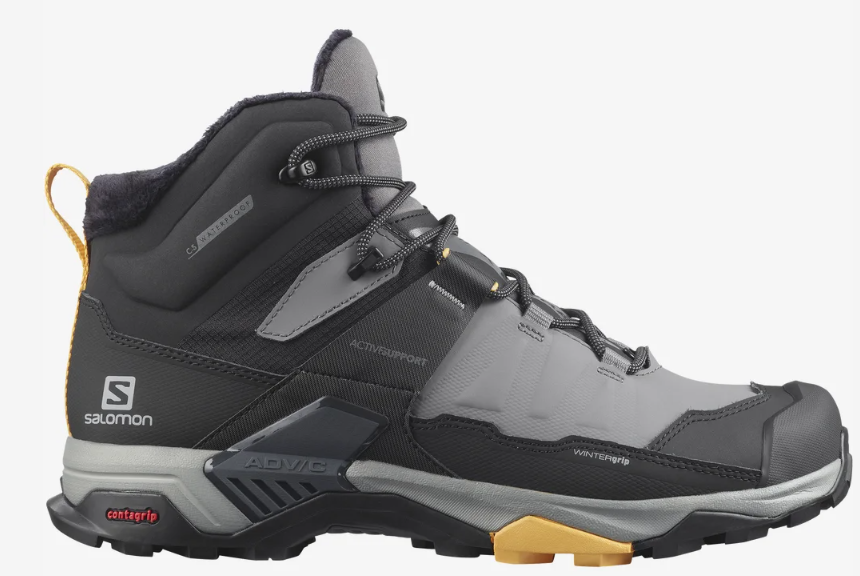 Keeping your feet warm but not overheated during a winter hike can be challenging.
With the Salomon X Ultra 4 Mid Winter, the boots provide a stable and supportive build, plus a light layer of 3M Thinsulate™ insulation and waterproof technology.
You'll stay dry and warm and won't compromise on agility or weight.