If you've never worked out with resistance bands, you're in for a total game changer. Resistance bands and loops are lightweight, budget-friendly, portable, and perfect for traveling.
Use them for stretching or to add a little (or a lot of) resistance to strength training exercises.
Here are eight of the best resistance bands and loops for every level of your fitness journey.
1. Limm Exercise Resistance Loop Bands
Work your abs, butt, arms, and thighs with these stretch bands!
This budget-friendly set offers five levels of resistance, and the lightweight loops stash into a small carry bag so you can take your strength exercises on the road.
Get the set on Amazon.
2. Walito Resistance Bands for Legs and Butt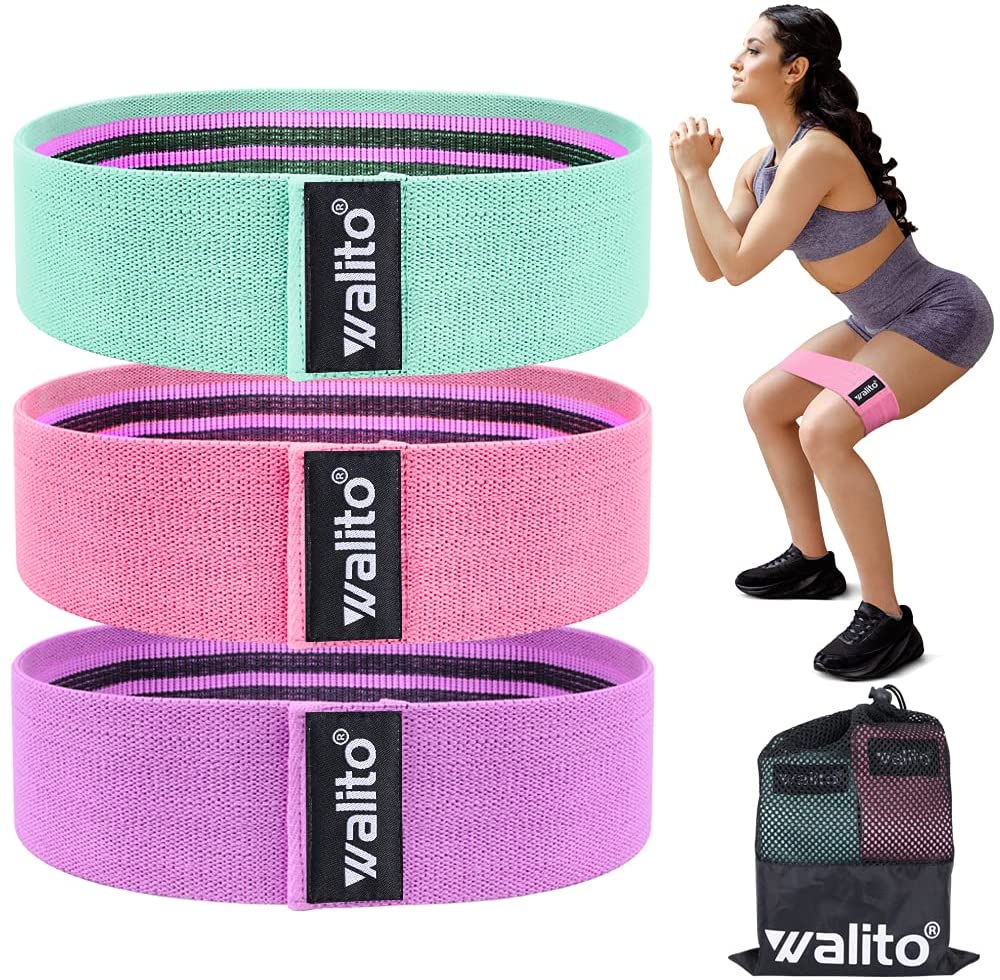 Divided into light, medium, and hard, this set of three resistance bands comes with a lifetime guarantee!
They're made from durable, high-quality, and skin-friendly elastic cotton rather than rubber, so they won't pinch your skin.
Get it on Amazon.
3. HPYGN Resistance Bands Set with Handles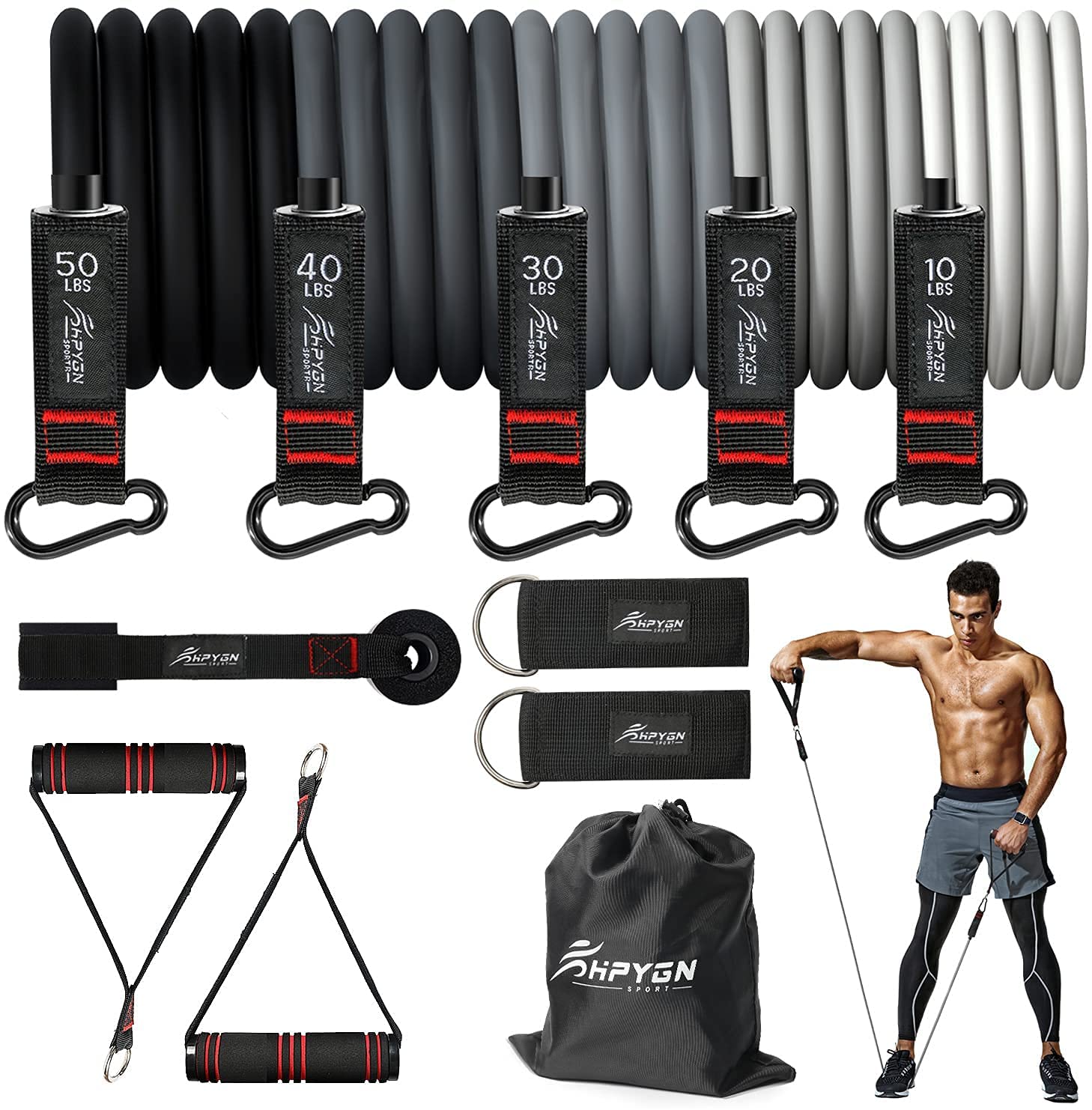 One of the best resistance bands if you prefer the kind with handles, these bands come in five different resistance levels, with a maximum resistance level of 150 pounds or 200 pounds (depending on the set you choose).
It also comes with two hand grips, two ankle straps, one door anchor, and a carry bag!
Get it on Amazon.
4. GYMB Nonslip Booty Bands
With more than 30,000 Amazon reviews, you can trust these thigh toners and glute activators are up to snuff.
They feature inner non-slip strips to stay in place for any workout, and the cloth fabric won't pitch or irritate your skin.
Choose from three resistance levels to customize your strength training!
Get it on Amazon.
5. Renoj Resistance Bands for Women and Men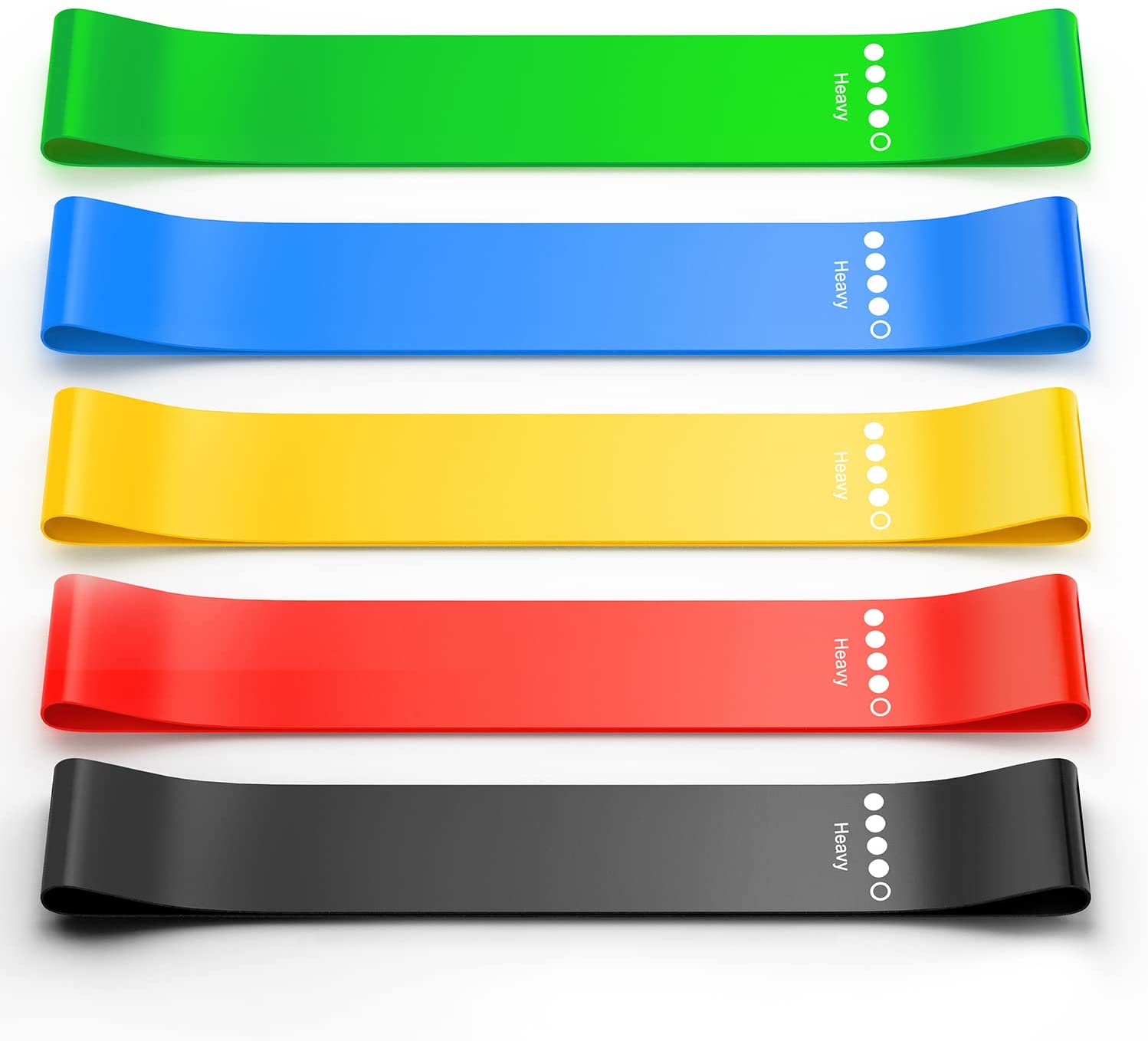 These super popular resistance bands have more than 13,000 positive reviews on Amazon.
With five resistance levels (X-Light to X-Heavy), these natural, odor-free loops can be used for a variety of exercises and stretches.
Get it on Amazon.
6. TheraBand CLX Resistance Band with Loops
The best resistance bands for those allergic to latex, these latex-free bands feature a unique looped design.
The long band is sectioned off into smaller loops, so you can change your grip or adjust your resistance level without having to tie the band or wrap it around your wrist.
Get it on Amazon.
7. HPYGN Elastic Band
These thin, five-foot long resistance bands are great for everything from Pilates and yoga to muscle rehabilitation and resistance training.
Featuring non-stick and latex- and scent-free material, these bands boast unmatched quality and durability.
Get it on Amazon.
8. Eackrola Resistance Bands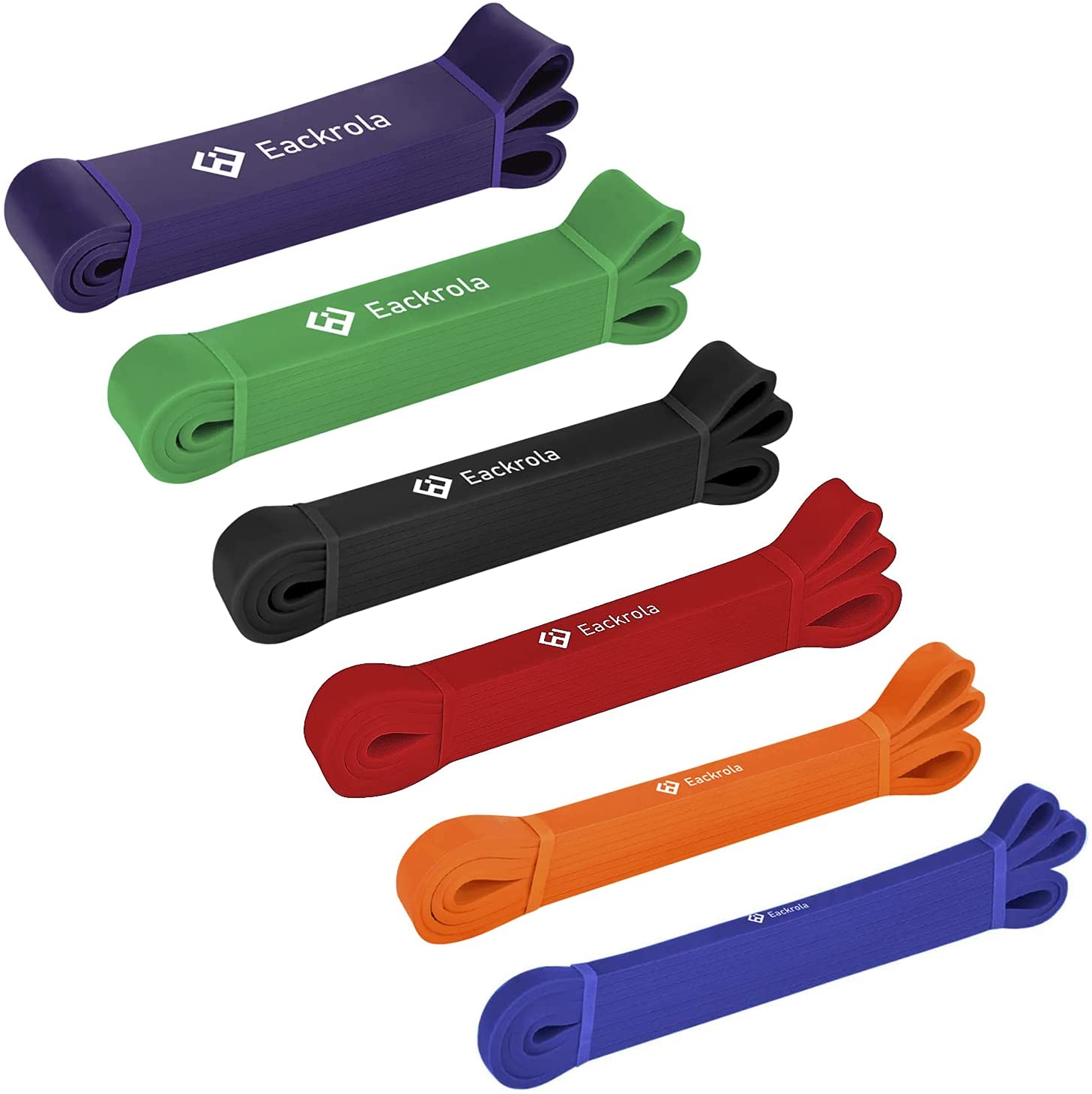 Working on your pull-up game? These long, heavy-duty resistance bands work great to help level up your strength as you progress to an unassisted pull-up.
They even come with an instruction guide and a bag to carry them in.
Get it on Amazon.