Whether you just finished an intense workout or you've been hunched over your desk all day, you could probably benefit from using a foam roller right now.
These recovery tools massage your muscles and fascia (the connective tissue between your muscles and skin), and the benefits of foam rolling include improved range of motion, increased blood flow, and faster recovery between workouts.
Releasing your muscle knots without shelling out for a deep tissue massage feels pretty great, too.
There are several factors to consider when shopping for a foam roller — like density, size, and construction.
Ultimately, the best foam roller for you is the one that addresses your specific needs and preferences.
Here are eight great options to choose from.
1. The Original Body Roller High-Density Foam Roller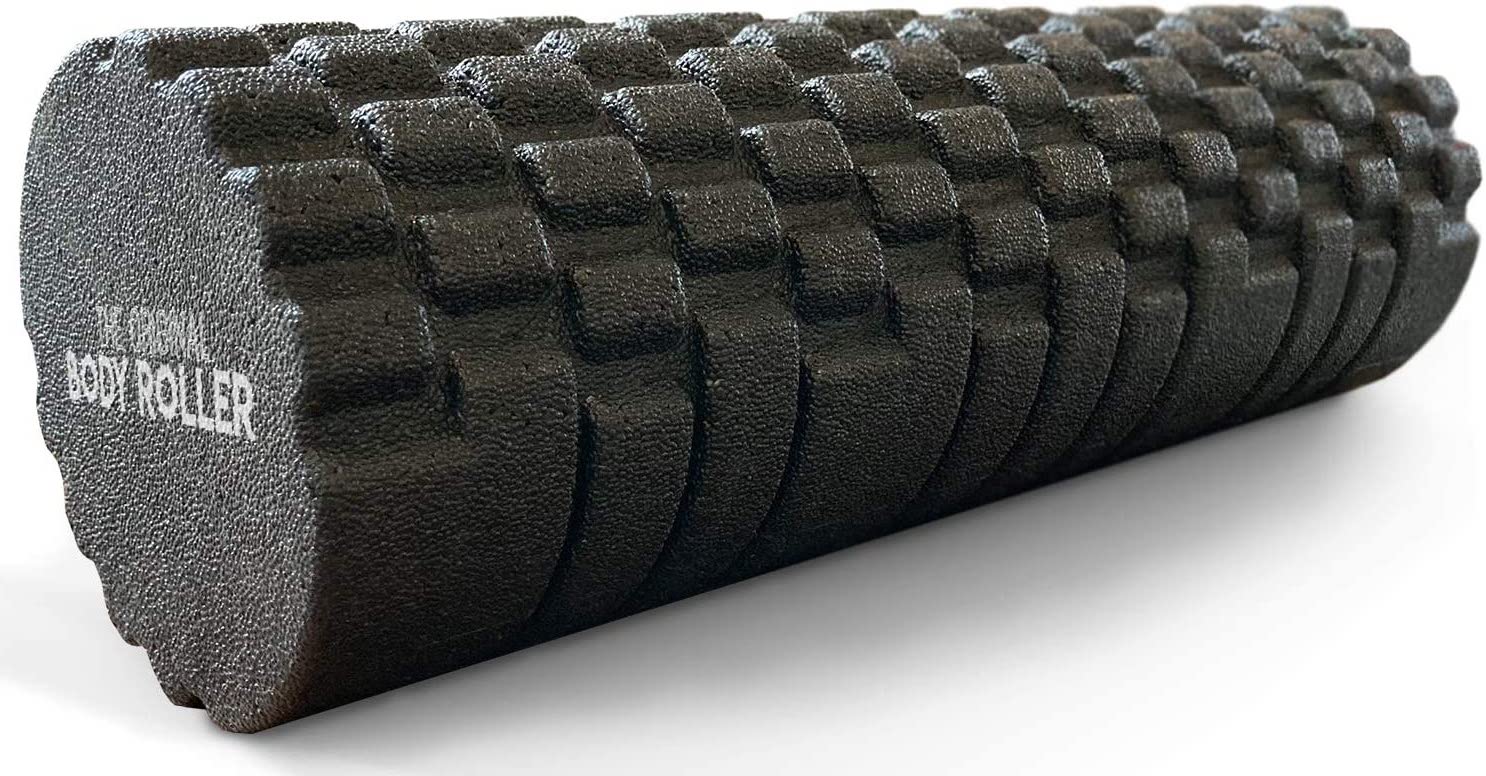 Firmer foam rollers allow you to apply more pressure, and this high-density one is perfect for those who need to dig into muscle knots.
The bumps reportedly offer benefits similar to trigger point therapy.
If you have a particularly stubborn knot, you can manipulate how close it is to a bump to change the level of pressure you apply.
Get it on Amazon.
2. FlyFlow Medium-Density Foam Roller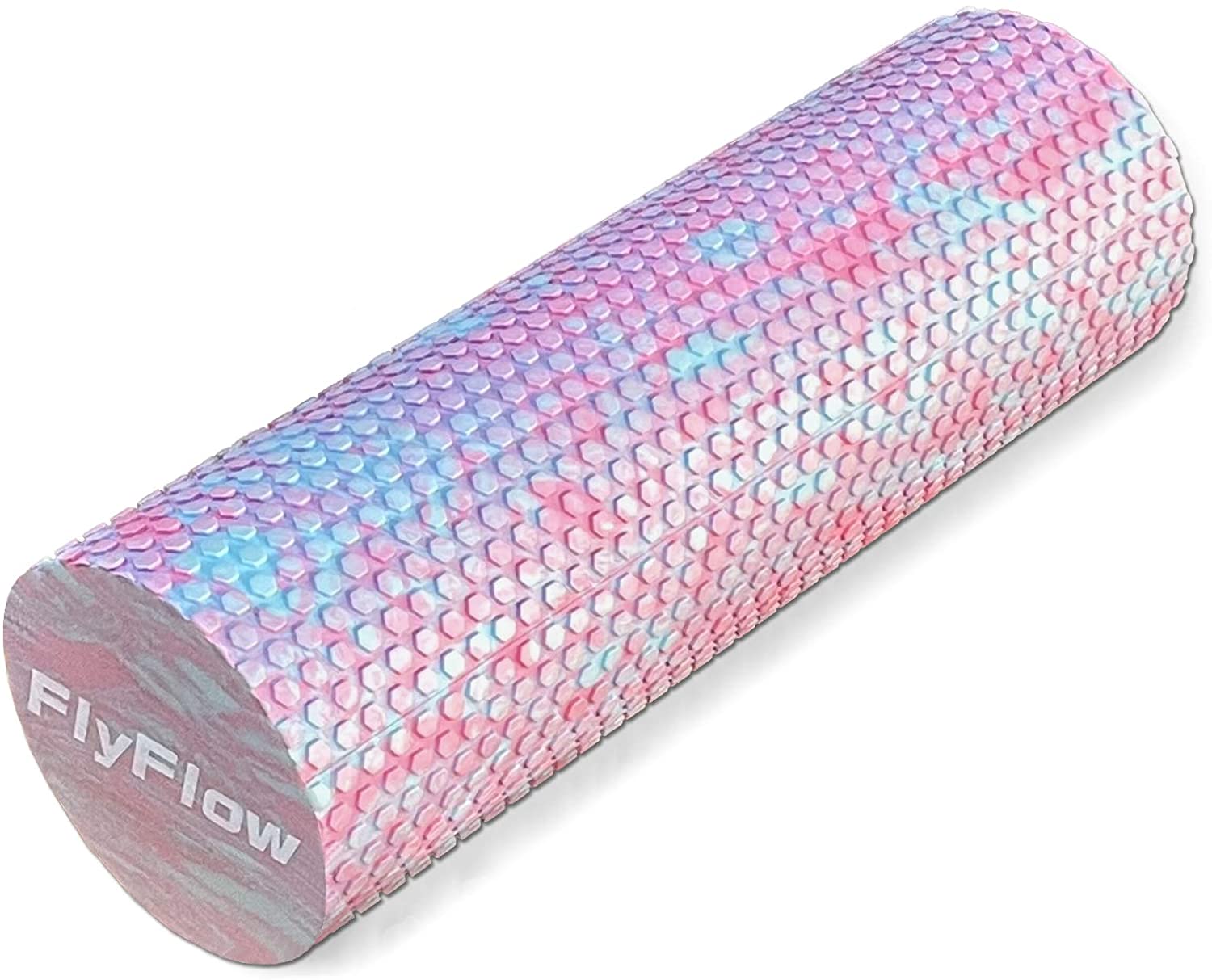 If you find firm foam and thick ridges a little too intense, this roller features smaller bumps and medium-density foam for a kinder, gentler massage.
It's long enough for you to roll out both sides of your back at once and comes in three different color variations.
Get it on Amazon.
3. Moji Heated Foam Roller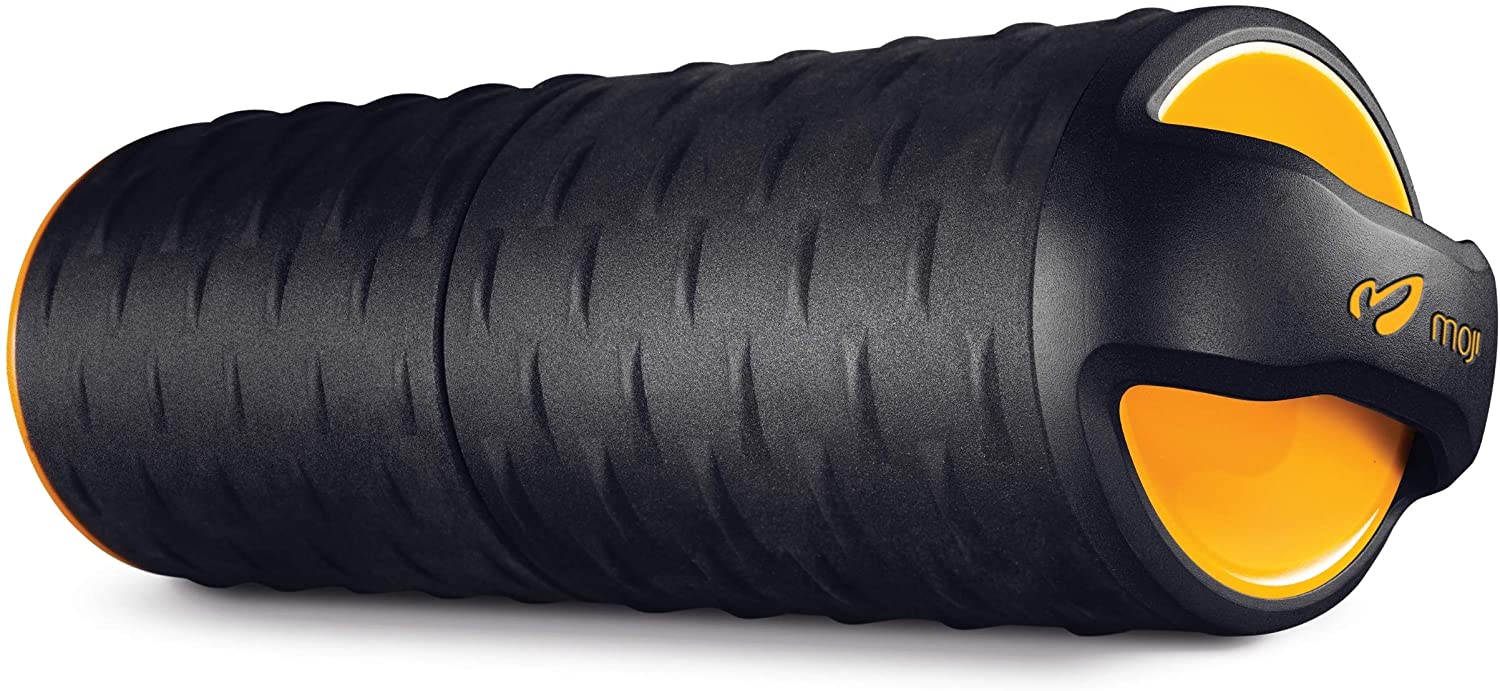 This foam roller features a solid core for pressure that's foam-covered for comfort.
To get closer to a deep tissue massage experience, you can heat the roller in the microwave for three minutes — the heat relaxes your muscles as the pressure from rolling works out knots.
Get it on Amazon.
4. Yes4All Premium Foam Roller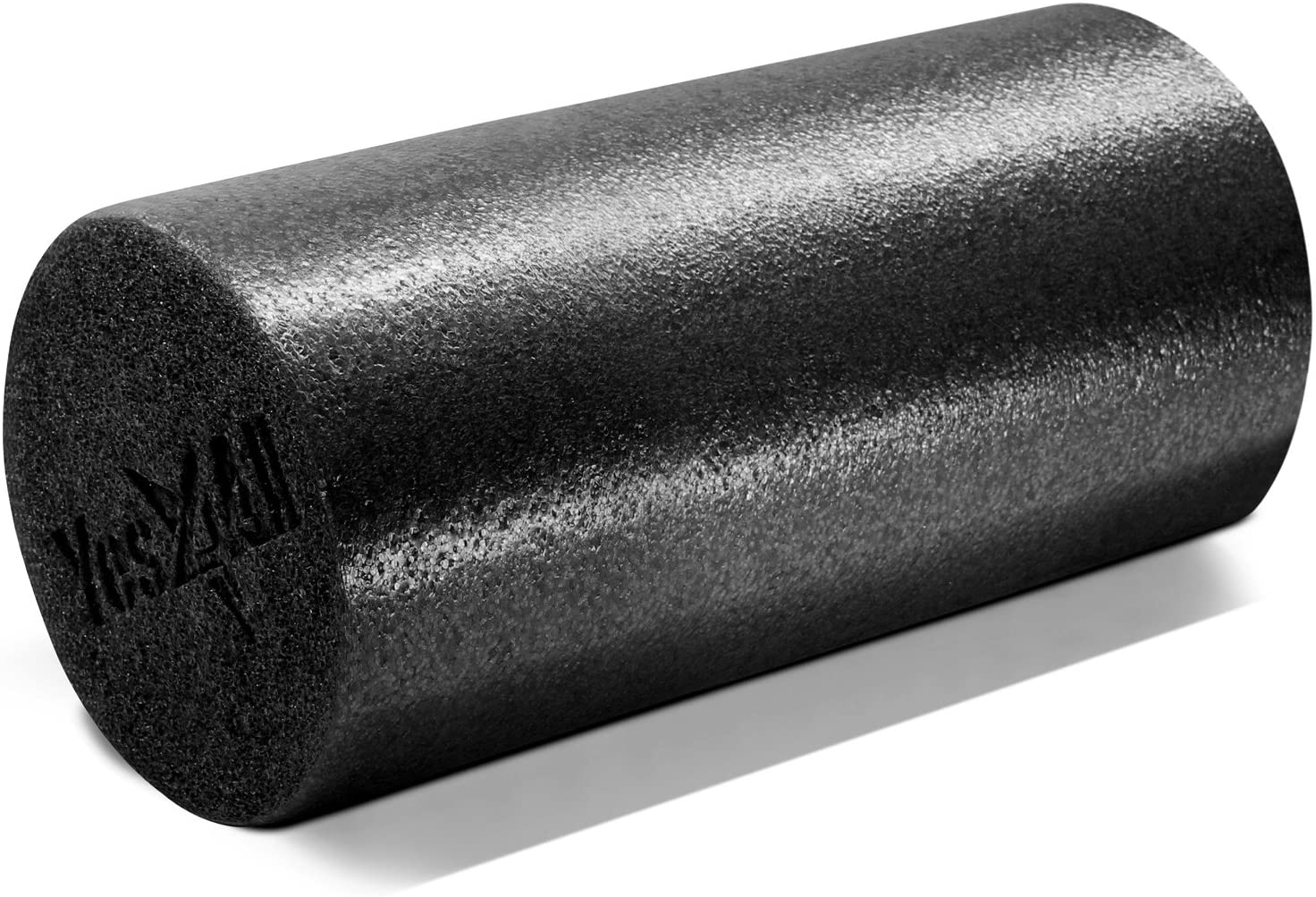 If you're new to foam rolling, this budget-friendly pick is a great introduction.
Its medium-density foam won't push too hard on sore muscles, and its smaller sizes make it easy to take anywhere (or stash out of sight when not in use).
Get it on Amazon.
5. Rollga Trigger Point Foam Roller

The unique design of this foam roller adds versatility — the outer ribs can dig deeper into your muscles, while the "valleys" between each knob are contoured to take pressure off your spine and shoulder blades when rolling out your back.
Get it on Amazon.
6. Sportneer Collapsible Deep Tissue Roller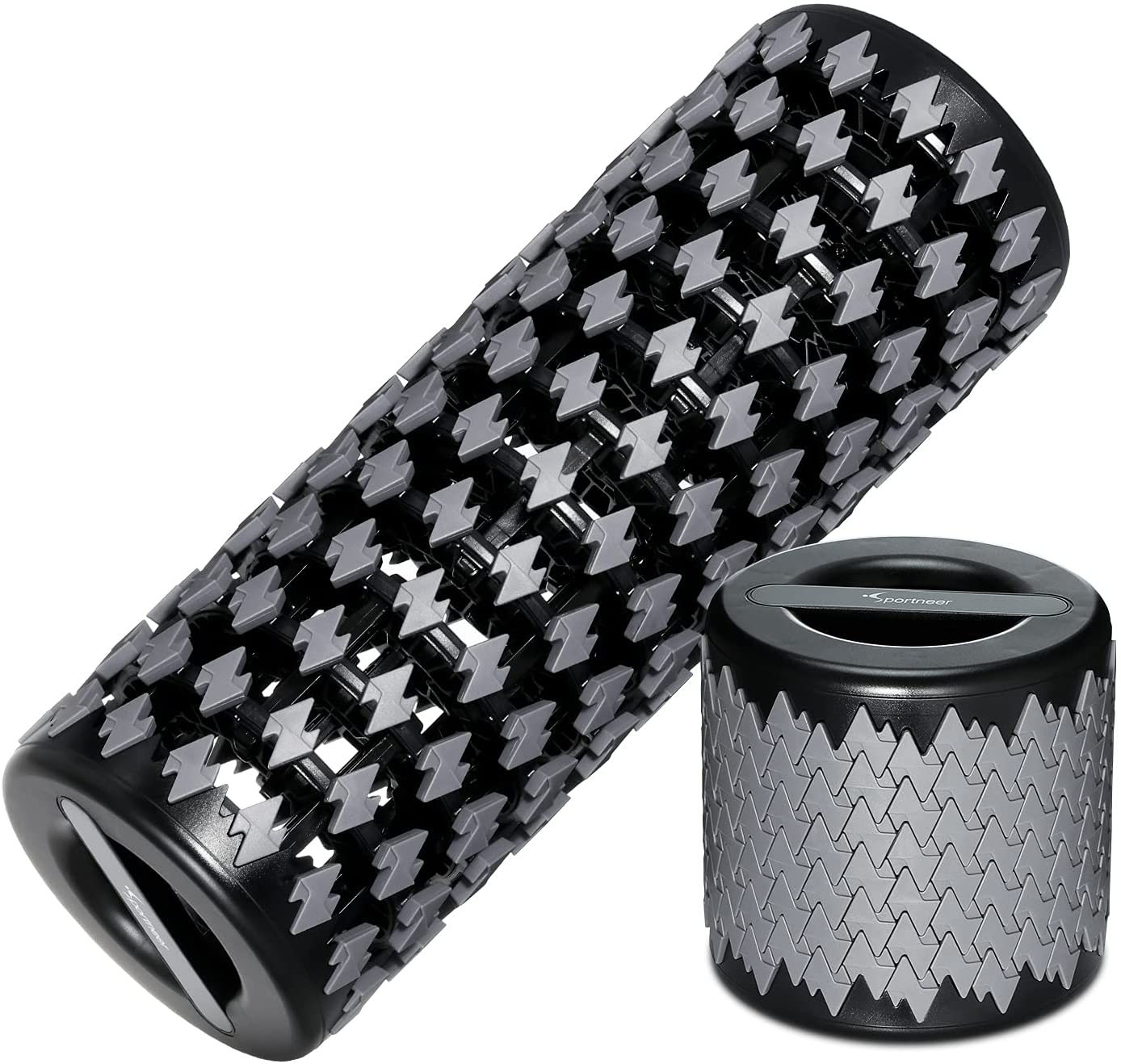 This convenient roller collapses to less than six inches wide, so you can easily stash it in your travel bag and soothe achy muscles on the go.
When it's expanded, it's 13 inches wide and features 3D trigger points designed to mimic a fingertip massage.
Get it on Amazon.
7. URBNFit Vibrating Foam Roller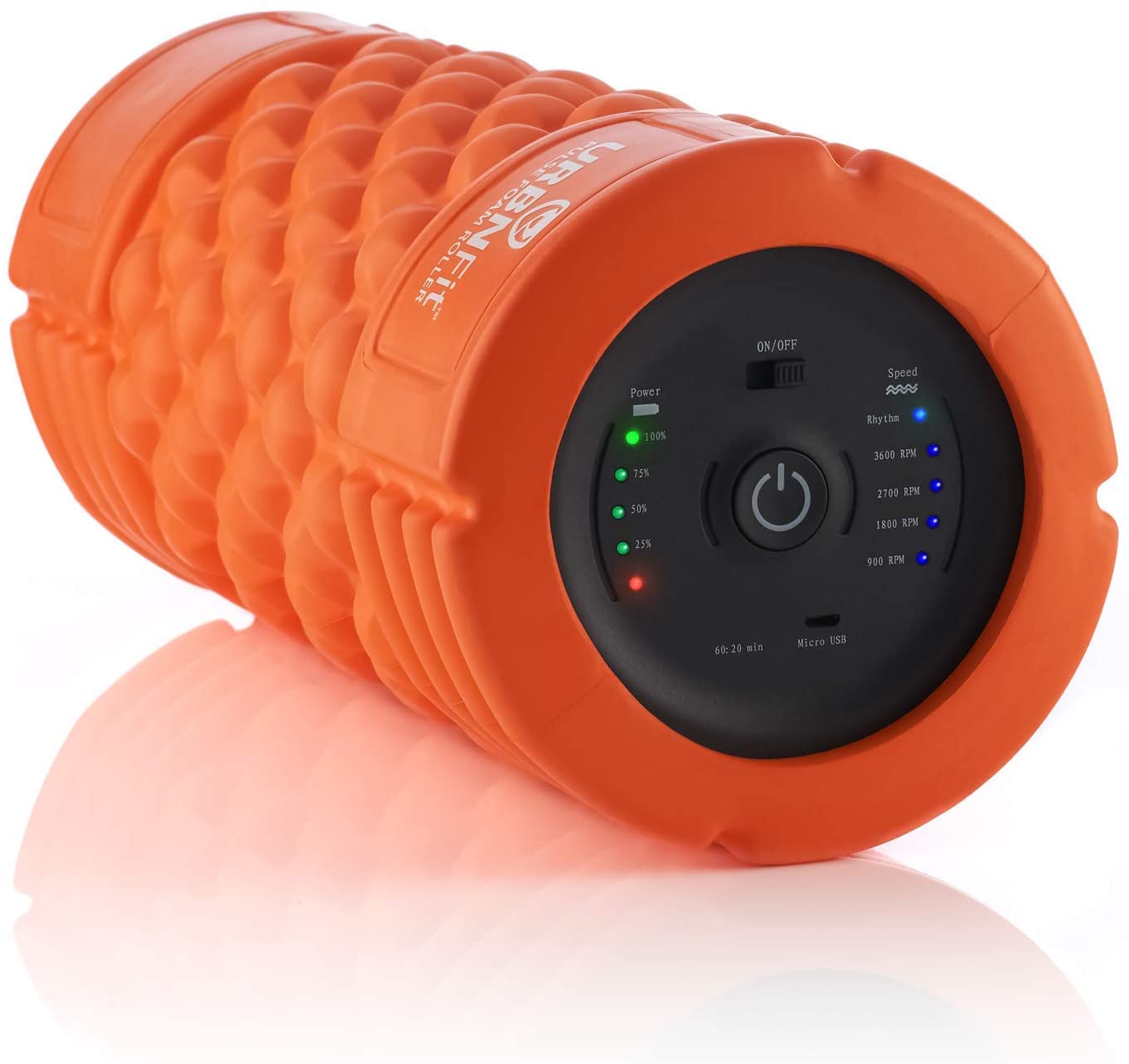 This dual-action foam roller features five vibration settings to help melt away muscle tension.
So, while the kneading movements of the roller work on knots, the vibrations encourage your muscles to relax.
Get it on Amazon.
8. Brazyn Morph Foam Roller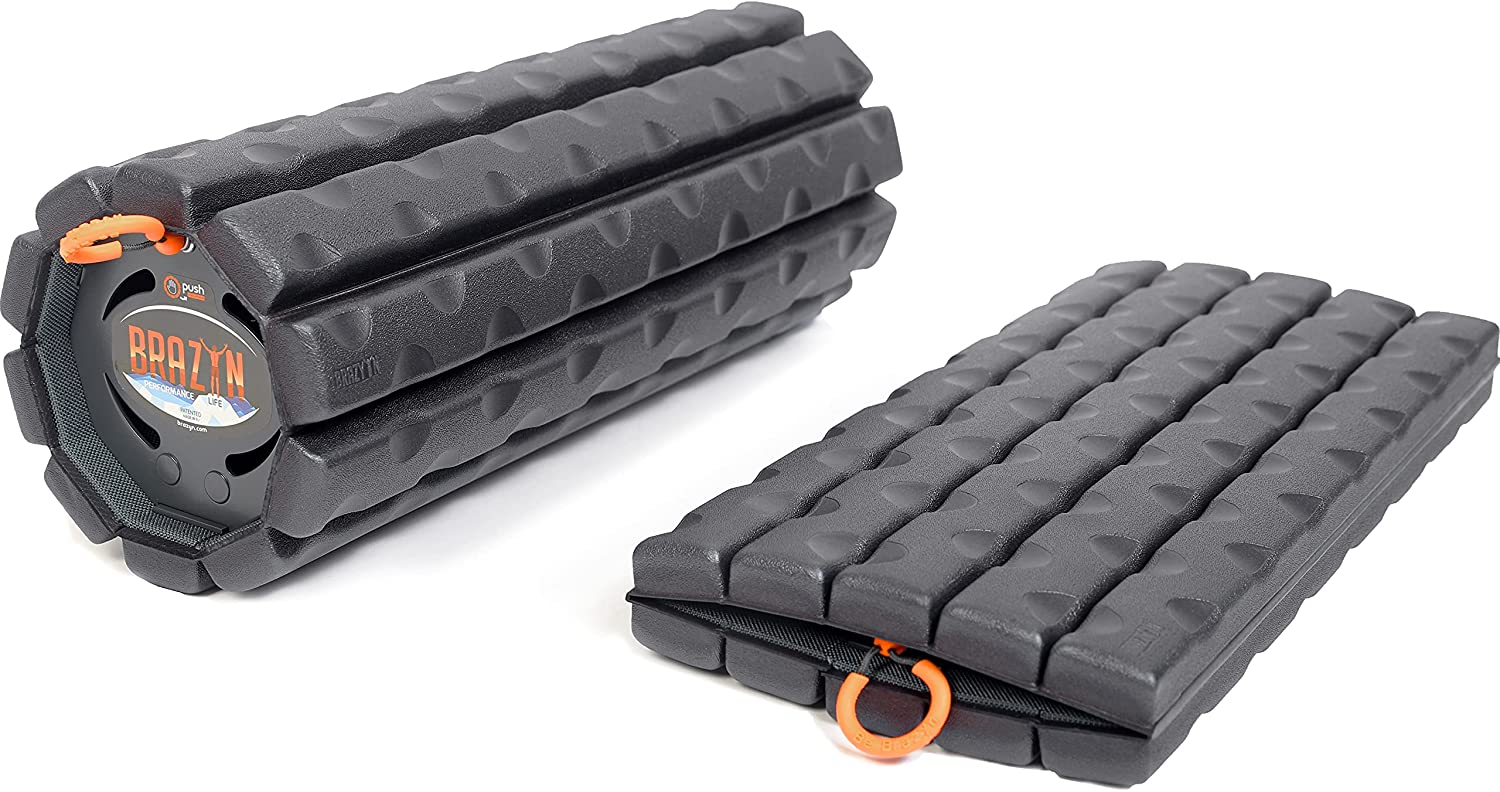 If you're building a home gym — or repurposing your living room as your workout space — you need a solution that doesn't take up much room.
This foam roller folds flat when you're not using it, so you can easily stash it in a closet or under the couch.
Get it on Amazon.