mbg Beauty & Wellness Editor
mbg Beauty & Wellness Editor
Jamie Schneider is the Beauty & Wellness Editor at mindbodygreen, covering beauty and wellness. She has a B.A. in Organizational Studies and English from the University of Michigan, and her work has appeared in Coveteur, The Chill Times, and Wyld Skincare.
Image by pexels/ coockind / naked poppy
November 30, 2022
Our editors have independently chosen the products listed on this page. If you purchase something mentioned in this article, we may
As beauty editors, we're constantly testing products to deliver you the best, most informed recommendations. In our series, Talk of the Team, we highlight the tried-and-tested product launches that have made a lasting impact on our routines. These are the new formulas we can't stop gushing about—in our group chats, during team meetings, and, now, to you. This month's theme is "Nourish." 
Advertisement
This ad is displayed using third party content and we do not control its accessibility features.
When brainstorming this month's theme, we immediately agreed that something about the month of November just makes you feel…good. Comforted. Relaxed. Full, in every sense of the word. Of course, there's the Thanksgiving feast that nourishes your belly (I can still practically smell the leftovers), but that time spent with loved ones may also nourish your spirit, and the dip in temperature may inspire you to slow down, rest, and recharge (or at least bundle up in a warm, comforting knit). 
We often think of beauty in a similar fashion: A grounding routine can soothe your psyche the same way a rich face cream can coddle your skin barrier. And with the holidays right around the corner, November is the perfect time to reflect on what genuinely feeds your mind, body, and soul, so you can enter the season and upcoming new year with a level head—it also doesn't hurt to show up to the festivities with a glowing complexion.
So I encourage you to check out the beauty team's favorite nourishing launches this month; from an ultra-hydrating scalp serum to a better-for-you styling product to a therapeutic bath soak, these picks truly nurture from head to toe.  
Cocokind Resurrection Polypeptide Cream
This moisturizer seriously feels like giving your skin a big bear hug. I don't typically sing the praises of heavier moisturizers (my combination, acne-prone skin is quaking), but I truly crave this rich, balmy texture before bed. It glides on like silk, yet it immediately sinks in and leaves my skin oh-so dewy and plump.
I've been testing this baby ahead of its November 1 launch, and I can confidently say this will be my No. 1 moisturizer all winter long. It has undoubtedly saved me from the flaky, chapped skin I always tend to notice this time of year, and thanks to the formula's polypeptide complex and ​​resurrection plant extract, it helps keep my skin supple, firm, and resilient against external stressors. — Jamie Schneider, mbg beauty editor
Cocokind
Cocokind Resurrection Polypeptide Cream
$ 27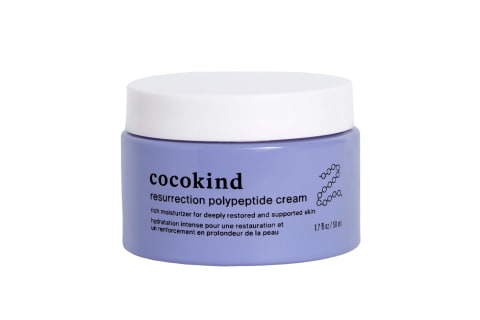 RANAVAT Veda Bond Complex Shampoo
When I tested the lab samples of this shampoo and conditioner duo, I immediately started counting down the days until I could get the full-sized bottles. Before using this shampoo, I looked at my scalp in the mirror: I saw flakes, dryness, and a bit of irritation—thanks to the seasonal transition. Yet after just one use (I repeat, one single use), my scalp immediately looked and felt better.
The clinical results echo my positive experience, with a whopping 61% of participants reporting a reduction in hair fallout, with their scalps feeling healthier, more hydrated, and soothed. This shampoo formula stands out because it targets hair health at the root—in essence, by nourishing the scalp microbiome. — Hannah Frye, mbg assistant beauty editor
RANAVAT
RANAVAT Veda Bond Complex Shampoo
$ 48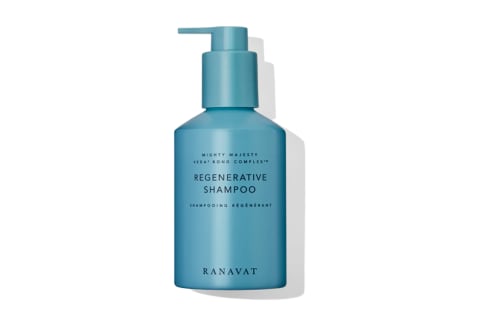 Paul Mitchell Clean Beauty Scalp Therapy Drops
When you look at these drops' formula, the connection to this month's theme of nourish is quite obvious. The scalp serum uses grape vine sap, castor oil, chamomile extract, panthenol, niacinamide, caffeine, and zinc to achieve a variety of things: balance sebum production, soothe irritation, hydrate without weighing down the roots, and even support hair growth. But I find them to be nourishing in an entirely different way: Growing up, my mom would buy me Paul Mitchell products around holidays as a special treat. I felt so special and cared for with each use.
Since becoming a beauty editor, I now get to fill my cabinets with an assortment of hair care products, but nothing will match that feeling as a teen when my mom stocked the shower with these gems. I can still smell the shampoo. Now I get to adore their clean collection: All products are infused with certified-organic botanicals from a biodynamic farm in Tuscany, nixes several ingredients I tend to avoid, and are packaged in bioplastic. —Alexandra Engler, mbg beauty director
Paul Mitchell
Paul Mitchell Clean Beauty Scalp Therapy Drops
$ 28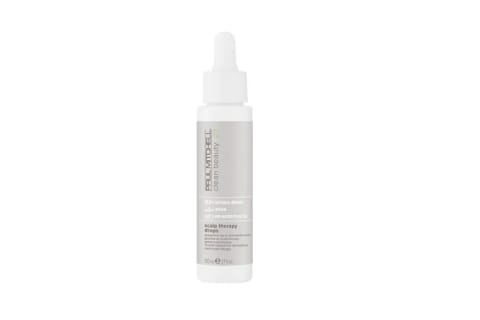 True Botanicals Nature Bathing Garden Bath Soak
I don't take baths too often in my NYC rental—but when I do, I pull out all the stops. Candles, oils, salts, a glass of wine…you name it. So when I got this gorgeous True Botanicals bath soak in the mail, I knew it was time to fill up the tub. The therapeutic floral aroma immediately melted away my stress, while the jojoba oil and aloe powder left my skin feeling supple and moisturized post-soak. Not to mention, it gave my bathwater a stunning purple hue. — Schneider
True Botanicals
True Botanicals Garden Bath Soak
$ 38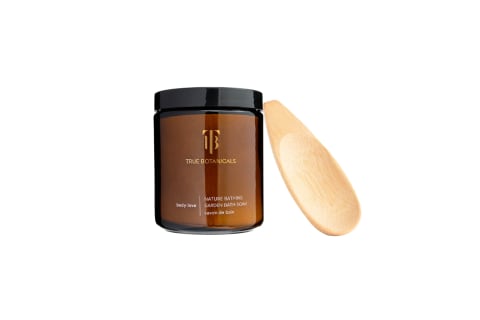 Act+Acre Styling Paste
I adore a good slicked-back ponytail or bun every once in a while. That being said, I absolutely despise the sticky, crunchy texture that comes along with conventional hair gels and hair sprays. I've had a spot open on my hair care shelf waiting to be filled with a better-for-you styling product—and now it's here.
The new Act+Acre Styling Paste has taken up real estate on my beauty counter thanks to its incredible hold, sans sticky or crunchy residue. I know the natural formula is actually feeding my strands and my scalp but maintains hold all day thanks to the candelilla wax. If you use styling paste for your slicked-back looks or to keep a short style looking textured and shaggy, get this paste ASAP. —Frye
Act+Acre
Act+Acre Styling Paste
$ 38
Youthforia BYO Blush
Youthforia's innovative, color-changing blush oil has long been a staple in my makeup bag, but for those who don't feel like channeling their inner cosmetic chemist, the brand created new blush shades for a consistent swipe of color. The new set comes in three hues: a darker terracotta, a coral number, and a Barbiecore cool-toned pink. And just like the original BYO blush, these new shades are formulated with the brand's Skin Chi Complex, a proprietary blend of six plant-based ingredients that simultaneously enhances your natural glow.
I've been using "But Tonight" to contour my cheekbones and hairline, then "Turn Up The Sunshine" on the apples of my cheeks, eyelids, and tip of my nose for a flushed, "I'm cold" effect. Because it's a dry oil formula, the product fuses to my complexion like a dream and stays put all day long—even when I'm faced with brutal NYC winds. — Schneider
Youthforia
Youthforia BYO Blush
$ 36
NakedPoppy Radiance Body Oil
This body oil is so good that it literally sold out within a week of launching. The name "Radiance Body Oil" is actually perfect, given the dewy and long-lasting glow it delivers. We love a simple and clean ingredient list (which is kind of NakedPoppy's specialty at this point), and this one does not disappoint. The nourishing oil cocktail includes sesame, squalene, and jojoba oil, with natural fragrances from bergamot and ginger to awaken the senses and provide a moment of aromatherapy. If it sells out again—opt for pre-order, because this is a winter must-have. — Frye
NakedPoppy
NakedPoppy Radiance Body Oil
$ 58
Common Heir Gua Sha Facial Sculptor
This stainless steel tool is extremely durable, easy to clean, and extra-cooling on the skin—fantastic for a morning gua sha routine. A few minutes of facial massage helps calm my mind and skin before starting the day; it's a nonnegotiable part of my nourishing morning routine, whether I use a tool (like this gorgeous golden sculptor) or my own knuckles. The stainless steel also makes this gua sha deliciously heavy—the weight of the tool is just enough pressure to release any sticky tension along my jawline. — Schneider
Common Heir
Common Heir Gua Sha Facial Sculptor
$ 68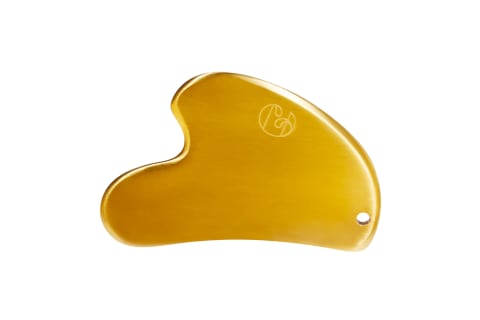 Futurewise Slugging System 
At mbg, we always (like, actually always) preach about slugging in a way that's not going to have a negative impact on our environment—this means opting out of mineral-oil-based products and instead using naturally derived occlusive oils. Developed by the creatives behind Starface and Plus, the new aesthetically pleasing and playful brand has come in hot to make slugging easy and eco-friendly.
Enter, Futurwise—the brand that took this idea and ran with it, launching an entire slugging system with a serum, moisturizer, and occlusive balm. This makes it easy to reap all of the many benefits of slugging without having to hunt down the best natural ingredients. The formulas are vegan, cruelty-free, paraben-free, fragrance-free, and non-comedogenic. These products are perfect for post-procedure care, recovery nights (hello, skin cycling), or used separately for an extra boost of clean and nourishing botanicals anytime you need it. — Frye
Futurewise
Futurewise Slugging System
$ 70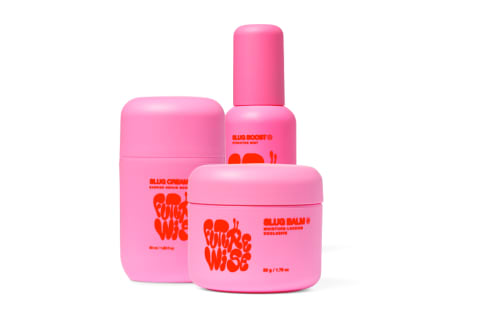 Advertisement
This ad is displayed using third party content and we do not control its accessibility features.