Lifestyle Writer
Lifestyle Writer
Lindsay Christinee is lifestyle journalist, environmental activist, founder of the sustainable lifestyle site, The Wellness Feed, and author.

Expert review by
Personal trainer & holistic nutritionist
BB Arrington is NASM-certified personal trainer, holistic nutritionist, and sustainability advocate.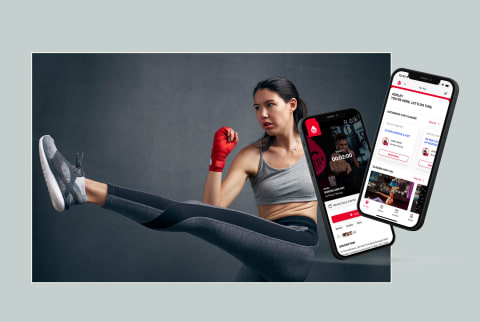 February 23, 2023
Our editors have independently chosen the products listed on this page. If you purchase something mentioned in this article, we may
It's no surprise that moving your body regularly has a host of benefits. Regular physical exercise can improve strength and bone health1, increase cognitive performance2, and enhance your overall health and well-being. And, while exercise looks different for everyone, kickboxing is one workout that packs a big punch. In fact, one study showed that three kickboxing sessions per week significantly increased upper-body muscle and aerobic power, flexibility, and speed3. The exercise also improves memory, due to the strike combinations. With workout apps making it easy to access the best online kickboxing classes, you can now adopt these low-impact cardio sequences into your routine on your own time.
Even knowing the benefits, finding a fitness app you'll actually use can feel overwhelming. Are you looking to lace up your gloves and hit the punching bag? Or, do you want a low-cost way to squeeze in 15 minutes here and there? We've done the heavy lifting to find high-intensity live classes, on-demand routines, and beginner-level options to fit every cost and lifestyle.
Sure, you can purchase and install a punching bag at home, but even the best online kickboxing classes can be done using only your body weight. Find our picks below, along with expert advice on how to choose the best one.
The best online kickboxing classes:
What is kickboxing?
As the name suggests, kickboxing combines boxing-style punches with high-flying kicks and knee-strikes. Similar to boxing, the sport requires a range of foot movements, jabs, and punches—but kickboxing has the added benefit of enlisting your legs for a full-body workout. Since it includes a combination of punches, strikes, and basic blocking, you're simultaneously learning self-defense skills.
Kickboxing has similarities to high intensity interval training (HIIT), as both offer a full body workout that will work up a good sweat. According to Mike Frank Guerrini, Vice President of Champions Martial Arts International, "Both [kickboxing and HIIT] lead to the same outcome. It just depends on what you are looking for in your workout and what you can maintain and hopefully enjoy doing regularly."
Guerrini says it's never too late to start kickboxing. "Many people are concerned with starting any physical activity as they get older, however the key is to know your personal limits and health and to work around them as needed. There is no need to try to "keep up" with others, just work on your own goals," he adds.
Who should try online kickboxing?
Whatever your age, skill, or fitness level, kickboxing is an ideal sport to learn from the comfort of your living room, garage, or home gym. With the best online kickboxing classes you can choose and modify the classes to go at your own pace—and, if you don't feel like you mastered that particular punch, hit replay and try again. When you're ready to increase the intensity, you can switch up your trainer or class type.
According to Guerrini, mastering kickboxing comes down to your individual goals. "One person may define "good" as being able to drop a certain amount of weight, while another is trying to gain more muscle tone, and another looking to be able to defend themselves," he says. "Set a measurable goal for yourself and pursue it. Once achieved you may find that new goals have opened themselves up to you.
How to choose the best online kickboxing class
Finding the right online kickboxing class for you depends on your goals, fitness level, equipment, budget, and time.
If you have a packed schedule without a lot of flexibility, an app that focuses on live classes might not be the best option for you. Instead, look for an option with on-demand classes. Beginners will likely benefit from online kickboxing platforms that can connect you with a coach, or with more educational content. The best way to master online kickboxing, however, is to develop a routine you'll stick with—and one that challenges you to grow and enhance your practice over time. 
Take a moment to consider your goals, budget, and preferences, and let that narrow down your options.
How we picked:
When it comes to fitness classes, the instructor can truly make or break your experience. With a workout like kickboxing, it's important to train with coaches who are experienced, knowledgable, and engaging. We paid close attention to the instructors for each platform we considered.
Online fitness programs are typically more affordable than classes at boutique studios. That said, there's a wide range of membership costs. We took pricing into account when selecting the best online kickboxing classes.
Variety is what keeps your fitness routine fresh and fun, and can be hugely impactful from a results perspective. We looked for platforms with a variety of types of classes, multiple instructors, and experience levels.
No one wants their online workout disrupted by app crashes or poor video quality. We've noted user feedback for each of these platforms so you can be mindful of any potential negative aspects of the app itself.
Our picks for the best online kickboxing classes of 2023:
Best cardio kickboxing: Obé
Pros:
Fun and energetic instructors
Large library of on-demand workouts
Live classes available
Cons:
A few complaints about app crashing
Class duration: 5 to 45 minutes
Free trial period: N/A
Other workouts offered: PilatesYogaDanceUpper Body + Core
Compatible devices: iOSGoogle PlayDesktopAndroidFireTV
Subscription cost: $15 to $25 monthly
Founded in 2018, this fitness app focuses on fun, upbeat classes that have become known for their soundtracks. But, it's more than just great boxing classes that have you punching to Drake's greatest hits. Take the in-depth quiz to personalize the app and find classes that are tailored to your goals. Want cardio and stress relief? You can jump into a cardio boxing class for a full body workout followed by a calming meditation to clear your mind. At the end of the day, this app is tailored to meet your fitness goals.
The app has already been downloaded by more than 10,000 users, and maintains a 4.4 overall rating. Reviewers praise its diverse and upbeat workouts, but a few mention that the app is prone to crashing.
Best free: FitOn
Pros:
Free
A variety of workouts and levels
Cons:
Body slimming focus
Lack of diverse body types
Class duration: 5 to 45 minutes
Free trial period: N/A
Other workouts offered: PilatesYogaKinrgyBarreCardio
Compatible devices: iOSGoogle PlayDesktopAndroid
Subscription cost: $0 to $30 annually
This fitness platform offers hundreds of workouts, including some of the best online kickboxing classes. The most appealing part? No experience is needed for the beginner classes, and there are also more up-tempo classes for those with more expertise. The app streams 10 new classes daily, so it's unlikely that you'll get bored with the content. There's also a host of exciting and recognizable faces, such as Tracey Anderson and Gabrielle Union. What we don't love, is the focus on body-slimming and the lack of diverse body types on the app.
With a 4.9 overall rating and nearly 300,000 reviews, this is one of the most widely used and highly rated fitness apps available today. Customers love the wide variety of classes to choose from, and rave about the fact that the app is free, with no strings attached.
Advertisement
This ad is displayed using third party content and we do not control its accessibility features.
Best for boxing & HIIT: Xpotential + Rumble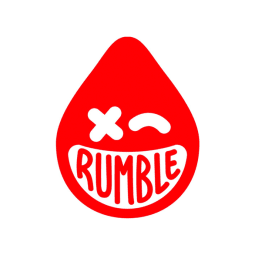 Pros:
3,000+ workouts
Daily live classes
Largest global franchise of boutique fitness brands
Class duration: 10 to 90 minutes
Free trial period: N/A
Other workouts offered: YogaDanceRowingBoxingRunning
Compatible devices: iOSGoogle PlayDesktopAndroid
Subscription cost: $9 to $30 monthly
While Rumble doesn't offer kickboxing specifically, the brand does have some of the best boxing instructors, which can be beneficial to your kickboxing practice, too. The boxing-inspired classes are a full-body workout with cardio, strength training, and HIIT all wrapped into one. This app offers live classes everyday, with a library of over 3,000 on-demand workouts to choose from, too. Instructors are highly-trained, and there are in-person classes offered at studios in New York City, Los Angeles, and Chicago.
One reviewer writes, "No matter the class I select, each instructor always motivates me to focus and work hard." While most reviews praise the classes and instructors, a few mention that the app has been known to crash.
Best for beginners: Fight Camp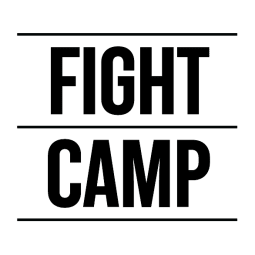 Pros:
Instructors provide step-by-step instruction
Tracks your personal records
Coaches have extensive experience
Cons:
You'll need their equipment
Only available on iOS
Class duration: 15 to 45 minutes
Free trial period: 30 days
Other workouts offered: N/A
Compatible devices: iOS
Subscription cost: $39 to $56 monthly (+$439 to $1,349 for equipment)
Those new to kickboxing will appreciate the 'how to' videos, in which jabs and dips are explained with step-by-step guides. While, yes, you'll need to invest in the brand's equipment to fully utilize the platform, Fight Camp comes with some of the top boxing instructors and a huge library of content. You'll be able to track your personal records, set new goals, and learn from coaches with extensive experience. Classes range from 15 to 45 minutes, so there's something for everyone, no matter how much time you have to set aside in your day.
Equipment-wise, the brand's gloves cost $99 and come with "punch trackers" with sensors that track your punches and movements. You can also buy the punching back, gloves, and trackers together for $499.
One reviewer writes, "I am new to boxing and am completely loving this. I feel like they have all bases covered: workouts for all levels, with or without trackers, many videos teaching fundamental skills, intelligent, informative and entertaining instructors."
Advertisement
This ad is displayed using third party content and we do not control its accessibility features.
Best for strength training: Punch Lab
Pros:
Great for beginners
Classes can be done with or without the bag
Group classes available
Cons:
Not a large variety of workouts
Class duration: 14 to 45 minutes
Free trial period: 7 days
Other workouts offered: BoxingMuay ThaiMMA
Compatible devices: iOSGoogle PlayDesktopAndroid
Subscription cost: $4 to $10 monthly
This is another platform designed for boxers, by boxers. While the app can be tailored for various fitness levels, at its core are fitness classes for avid boxers and those looking to improve their martial arts skills. Individual workout routines focus on specific skills such as basic punches, advanced combinations, endurance training, or self defense sessions. 
With a heavy focus on contact sports, you're bound to build strength, increase your endurance and improve your kickboxing techniques. Fun features such as group classes add an enjoyable community aspect. If you're solely interested in kickboxing or other martial arts such as Muay Thai, this app will provide you with a team of informative coaches, plus a community Facebook group to help you stay accountable to your goals. 
This app holds a 4.6 overall rating on Apple, with 337 reviews. One person writes, "I normally go to the gym for kickboxing classes but I was unable to go for a while and I came across PunchLab…They have a variety of classes and… you do work up a sweat and the trainers are awesome!"
FAQ:
Can you learn kickboxing online?

Yes, you can learn kickboxing online (often just as well as you would in a studio setting). The key, according to Guerrini, is to "Find a program or teacher that you like and is willing to work with you on your goals."
Is 30 minutes of kickboxing enough?
Can you train kickboxing at home?
Is 2 days a week enough for kickboxing?
The takeaway.
Kickboxing can teach you key self-defense skills, improve your cardiovascular health, and boost your memory. The best online kickboxing platforms offer a range of classes that you can do from the comfort of your home. Just make sure you're staying on top of your recovery routines, too.